Banking: environmental performance and credit quality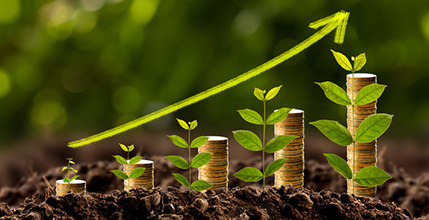 This work is researching the potential impact of new policies aimed at increasing lending to greener assets, and why these actions are justified.
Work focuses include:
How a 'green supporting factor' would allow banks to hold less capital against green investments.
The potential of 'green-tagging' loans, which would involve banks adjusting the pricing of debt in light of environmental factors to scale-up lending to low-carbon sectors.
Assessing whether 'green' assets are lower risk than 'brown' assets.
Why is this work important?
Mortgages and commercial real estate are the major component of many bank balance sheets. Understanding the energy performance of these portfolios is a necessary step to better directing finance to greener assets in these areas. Progress could be used to create incentives for lenders to direct finance towards lower carbon investment, help borrowers gain preferential treatment for green investments, and reduce the reliance on public funds to support energy efficiency programmes.
Research in this area can also shed light on unexplored aspects of fuel poverty and energy justice.
Commentaries
Green doesn't mean risk-free: why we should be cautious about a green supporting factor in the EU
What are green mortgages and could they increase the energy efficiency of UK homes?
Green mortgages should be climate resilient as well as energy efficient