Killing Clean Power Plan will make it 'virtually impossible' for US to meet Paris Agreement pledges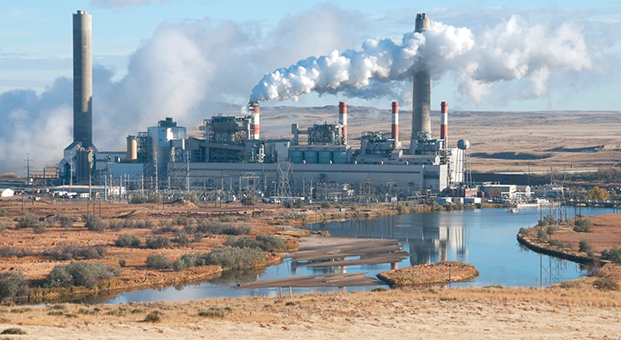 Commenting about the Clean Power Plan Bob Ward, policy and communications director at the Grantham Research Institute on Climate Change and the Environment at the London School of Economics and Political Science, said:
"The Clean Power Plan was initiated under President Obama to accelerate the phase out of coal-fired power stations. President Trump's proposed budget indicates an end of funding for the Plan, so it is not a surprise that he is also signing an executive order that effectively kills it off. The latest analysis by the US Government's Energy Information Administration indicates that without the Clean Power Plan annual emissions of greenhouse gases from the United States will not decline any further. It will make it virtually impossible for the United States to fulfil its nationally determined contribution to the Paris Agreement by reducing its annual emissions by 26 to 28 per cent by 2025 compared with 2005, unless there are other strong actions to cut emissions. It will also miss its target of reducing emissions by 17% by 2020 compared with 2005, which was agreed at the climate change summit in Cancun, Mexico, in 2010. We will have to wait to see how the Trump administration explains its actions to other countries when they meet in Bonn, Germany, in May at the scheduled inter sessional meeting of the Parties to the United Nations Framework Convention on Climate Change. However, the United States will not have to formally account for its actions under the Paris Agreement until the global stock-taking process in 2023, after the next Presidential election. At present, other countries are not expecting the Trump administration to withdraw from the Paris Agreement because of Secretary Tillerson's comments at his confirmation hearing that he believes it is better for the United States to have a seat at the table."
For more information about this media release, please contact Victoria Druce on +44 (0) 20 7107 5865 or v.druce@lse.ac.uk, or Bob Ward on +44 (0) 7811 320346.