2020 EAERE Summer School in Resource and Environmental Economics – cancelled
Date:

28 June - 4 July, 2020

Venue:

Venice International University

Duration:

7 days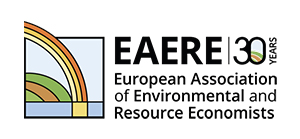 In view of the spread and severity of the COVID-19 outbreak and in agreement with the Local Organisers and the School coordinator, the Council has decided to cancel the EAERE Summer School 2020.
The 2020 EAERE Summer School in Resource and Environmental Economics will take place from the June 28th to July 4th at the campus of the Venice International University on the Island of San Servolo, Venice, located just in front of St. Mark's Square.
The School topic is the Economic implications of climate change – Integrating the micro and macro dimension in data, modelling and approaches.
Climate change can induce large – or eventually extremely large – environmental and socio-economic damages. Macro-economic impacts are the final results of complex interactions across multiple impact chains and feedback occurring across the climate, the environmental and social economic system at different levels. So far, the analysis of the macro-economic consequences of climate change, either conducted with Integrated Assessment models, or with the support of econometric techniques, has chosen mainly an aggregated perspective: the "country" or the representative household as investigation units. This aggregation process however, poses several limitations: it does not allow to exploit the much richer detail provided by climate and climate impact models; it is not able to capture regional specificities with the risk of providing only marginal support to especially adaptation policy action; it fails to account intra country equity implications of impacts and policies producing biased evaluations of costs.
Improving upon these limitations is increasingly asked by policy making at all decision levels and is constantly flagged as an important area where research advancement is needed.
The literature is producing a new generation of macroeconomic assessments based upon the development sub-national and multi household computational general equilibrium models, of "gridded" integrated assessment models of econometric estimates of climate change impacts applying spatial techniques.
The Summer School aims to introduce students to these recent developments discussing the different methodological approaches and results.
The Summer School is organised by the European Association of Environmental Economists (EAERE) and the GEMCLIME partners Euro-Mediterranean Center on Climate Change and Grantham Research Institute on Climate Change and the Environment at the London School of Economics and Political Science. It is organised in cooperation with the Venice International University.
The Summer School is part of the GEMCLIME Project, "Global Excellence in Modelling of Climate and Energy", that has received funding from the European Union's Horizon 2020 Research and Innovation Programme under the Marie Skłodowska-Curie Grant Agreement No. 681228.
Applications
The Summer School is targeted to doctoral and post-doctoral students. Admission is conditional on the presentation by each student of his/her doctoral work; therefore applicants normally need to be advanced in their PhD to have produced at least one substantive chapter, but not to have completely finished their thesis.
EAERE membership is not requested for applications, but it is encouraged. EAERE Membership is requested for accepted applicants: participation is restricted to 2020 EAERE members.
Visit the EAERE website for application details