The Transition Pathway Initiative (TPI)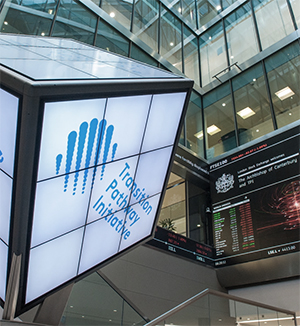 The Transition Pathway Initiative (TPI) is a global initiative led by asset owners and supported by asset managers, established in January 2017. Using publicly disclosed data, TPI assesses the progress that companies are making on the transition to a low-carbon economy, supporting efforts to mitigate climate change:​
Company assessments based only on publicly available information
In line with the recommendations of Task Force on Climate-related Financial Disclosures (TCFD)​
Providing data for the CA100+ initiative​
Publishing data via an open-access online tool and code/calculations on GitHub​
Companies are assessed on:
Management Quality – Assessment covers companies' governance of greenhouse gas emissions and the risks and opportunities arising from the low-carbon transition.
Carbon Performance – Assessment involves quantitative benchmarking of companies' emissions pathways against different climate scenarios (1.5 Degrees, Below 2 Degrees, National Pledges) consistent with the 2015 UN Paris Agreement.
TPI is working on expanding its coverage of publicly traded companies (over 400 companies are assessed up to date) and on developing frameworks to assess financial institutions and new asset classes (corporate and sovereign bonds issuers).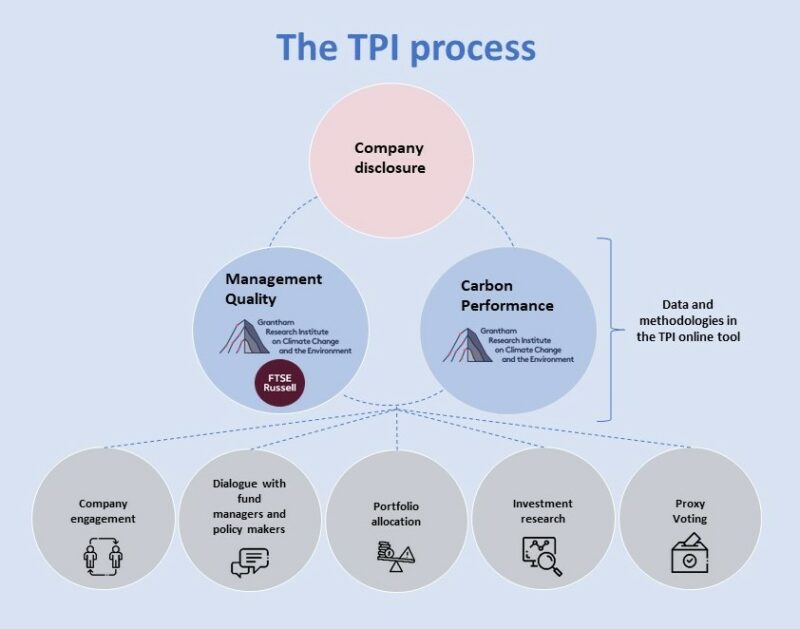 Plans to scale TPI: Global Climate Transition Centre at Grantham Research Institute
LSE and TPI have announced an ambitious plan to establish a multi-million pound funded TPI Global Climate Transition Centre, to be based at the Grantham Research Institute on Climate Change and the Environment. The Centre will provide free and publicly available in-depth data on how 10,000 companies are aligning with a net zero pathway, significantly scaling existing coverage across global equity markets. The Centre, which is intended to be opened in early 2022, will also scrutinise corporate and sovereign bond issuers – a vital part of the climate transition and provide world class research at this vital time. Find out more here.
Find out more
To find out more about the Transition Pathway Initiative (TPI) visit the website here