The economic case for China's sustainable urban transformation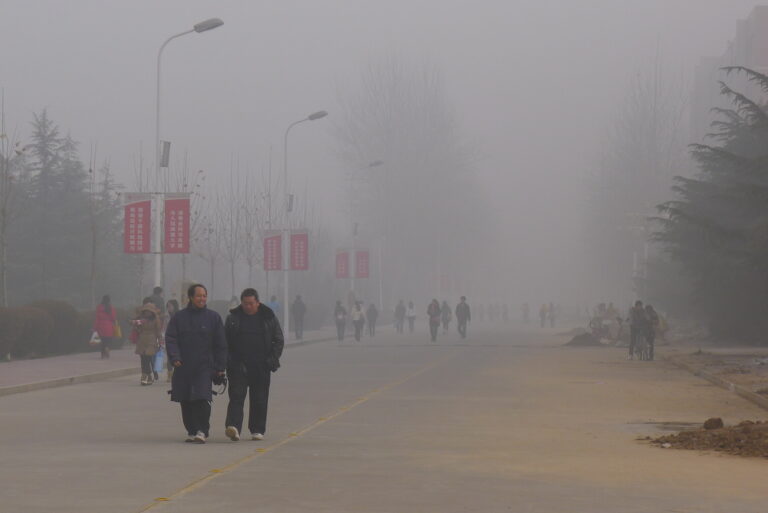 Author: Jasmine Tillu
The low-carbon transformation of China's urban areas is a crucial action towards meeting the Paris Agreement's temperature goal. In this policy insight, Jasmine Tillu presents the economic case for this transformation. An accompanying insight, Financing China's sustainable urban transformation, is also available.
Main messages
There is a strong economic case for transforming the development trajectory of China's cities. Urban infrastructure investments and spatial policies that drive development towards 'clean, compact and connected' (CCC) cities can generate vast economic rewards and bring long-lasting environmental and social benefits.
Polluted, inefficient and congested cities will not only undermine China's carbon neutrality goals, but also diminish the country's economic growth potential and further expose urban areas to the environmental risks of climate change.
China's 14th Five-Year Plan emphasises that the country must continue to pursue its human-centric 'new urbanisation' strategy to guide the development of its cities, recognising the importance of cities to China's future economic and ecological goals, and is aligned with the CCC cities framework.
CCC cities have both benefits that are measurable and others that are not so easy to quantify but are equally important to China's economy.
The benefits of reduced infrastructure spending, productivity gains from reduced commuting time, and jobs created from low-carbon urban investments, for example, can be measured.
Those not immediately found on a ledger include increased innovation potential due to agglomeration effects, and far-reaching positive impacts for the wellbeing and health of urban residents.
Further, an urban development model based on CCC cities creates an opportunity for China to secure market competitiveness in resource-efficient solutions and innovations central to the future global low-carbon economy.
Made rapidly, strategic investments and supportive measures for CCC cities can also support a national carbon dioxide emissions peak by 2025, a target some climate economists have suggested is necessary to place China on a viable pathway to reach carbon neutrality by 2060.
Recommendations
Embed the 14th Five-Year Plan's human-centric 'new urbanisation strategy' into the centre of forthcoming sectoral and municipal implementation plans.
Include and prioritise robust indicators within the municipal government performance system that reflect and encourage adherence to the 'new urbanisation strategy'.
Ensure a holistic cost-benefit analysis that is consistent with principles of the 'new urbanisation strategy' is carried out on urban infrastructure projects.
Improve the international competitiveness of Chinese cities by systematically benchmarking their sustainable urban development progress against global peers.
Incentivise low-carbon urban development by assigning specific verifiable emission reduction responsibilities and prioritise city-level carbon inventory systems.
---
Jasmine Tillu is a Policy Fellow at the Grantham Research Institute.
This policy insight is based on Chapter 2 of the report Accelerating China's urban transition: Priority actions for high-quality growth and enhancing leadership for carbon neutrality, the production of which was led by the Grantham Research Institute, the World Resources Institute (USA) Beijing Representative Office, Hong Kong University of Science and Technology, and Tsinghua University. Accelerating China's urban transition represents the culmination of a multi-year research programme from the Coalition for Urban Transitions' China Country Programme.