The 14th Five-Year Plan: peaking China's greenhouse gas emissions and paving the way to carbon neutrality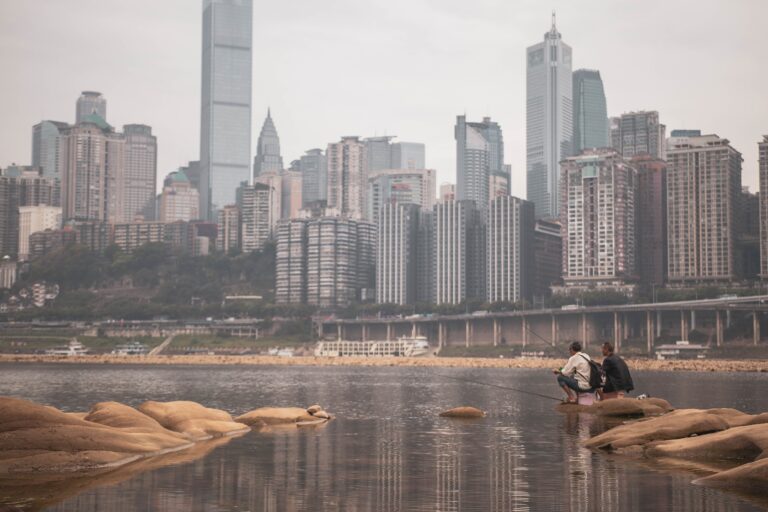 In this policy insight, originally written as a submission to the China Development Forum 2021, Nicholas Stern and Chunping Xie discuss China's need to peak its greenhouse emissions by 2025 as it tackles the threat of climate change in the aftermath of COVID-19 and in the run-up to its 2060 carbon neutrality target.
Main messages
As the COVID-19 pandemic recedes, it is important that China does not overinvest in traditional high-carbon infrastructure, as it did after the financial crisis of 2008–10. The challenge now is shift investment strongly in the direction of low-carbon and less polluting activities and technologies.
As one of the first major G20 countries to have made the transition from rescue to recovery following COVID-19, China can show the world that the crisis offers an opportunity for building back better.
The announcement that China will seek to reach net-zero emissions by 2060 is of huge importance and benefit but China will face real difficulties in achieving this target if its carbon emissions do not peak well ahead of 2030 to put the nation onto a net-zero pathway.
The earlier that China peaks its carbon emissions, the lower the peak value is, and the more favourable it will be to realise the 2060 carbon neutrality target. China should aim to peak by 2025, during the 14th Five-Year Plan (2021–25), and that is both feasible and in the best interests of China and the world.
In the short term, green recovery following the pandemic through mobilising investment in a number of green industries can stimulate strong economic growth and create far more secure, high-quality jobs, both directly and indirectly.
In the medium and longer run, green investment and consumption can cultivate new growth points, which can establish China's new competitive advantages globally and enhance the resilience and sustainability of its economic development.
The advance of the green economy in China will be more effective if it is pursued alongside other countries and using multilateral mechanisms including the international financial institutions (IFIs), G20 and the World Trade Organization.
Given its size, influence and creativity, it is crucial that China takes a lead in multilateral mechanisms, and in particular in finance, through international organisations such as the Asian Infrastructure Investment Bank, World Bank and Asian Development Bank, to mobilise investment towards clean energy industries, including wind, solar PV, hydrogen and nuclear.
This is a moment for China's leadership: the 14th Plan can help lead the world to zero-carbon but it must be ambitious and embody a peak in emissions by 2025. The consequent gains to China and the world would be immense.