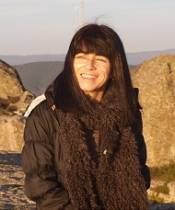 About
Piedade's PhD research is on the impact of agricultural research on famer's livelihoods outcomes such as Poverty, Food Security and Productivity, in Africa. Particularly, she will look on barriers to the adoption of improved Rice varieties, how the participatory varietal selection approach affects the adoption of these varieties, and, finally, the impact of their adoption on farmer's livelihood outcomes.
Background
Piedade holds a Licenciatura in Environmental Engineering from New University of Lisbon and Msc Economics with Reference to Africa (Distinction) from the School of Oriental and African Studies.
Since 2004 she has been working as project coordinator and consultant in the environmental sector in developing countries. As project coordinator she gained experience in designing and implementing development projects in the water, sanitation and energy sectors. She also participated in several development consultancy projects for the public and private sector, namely in Angola, Brazil, Guinea Bissau and Mozambique.
Since 2011, she is participating as research assistant in the Diffusion of Improved Varieties in Africa (DIVA) project, funded by the Melinda and Gates Foundation.
Research interests
Development Economics
Agricultural/Environmental and Resource Economics
Agriculture and energy
Africa and Latin America