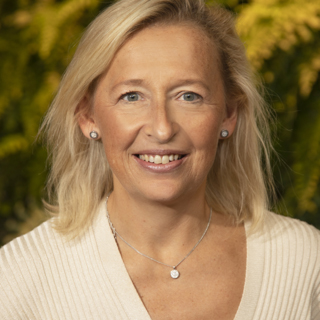 About
Karin Bäckstrand is a Visiting Professor at the Grantham Research Institute for Environment and Climate Change at LSE between September 2023 and June 2024.
Background
Karin Bäckstrand is a Professor in Environmental Social Science at the Department of Political Science at Stockholm University and senior researcher at the Institute for Future Studies (IFFS) in Stockholm. Her research revolves the democratic legitimacy of global environmental politics, climate policy and governance, the role of public-public partnerships and non-state actors in 2030 Agenda for Sustainable Development and EU environmental and climate politics. She is a member of the National Committee of Global Environmental Change at the Royal Swedish Academy of Sciences and was a member of the Swedish Climate Policy Council between 2018 and 2022. She held positions as Professor in Political Science at Lund University, Visiting Scholar at University of Oxford and Wallenberg fellow at the Massachusetts Institute of Technology (MIT).
Her latest books include Rethinking the Green State: Environmental Governance towards Climate and Sustainability Transition (with Annica Kronsell, Routledge, 2015), Research Handbook on Climate Governance (with Eva Lövbrand, Edward Elgar, 2015) and Governing the Climate-Energy Nexus. Institutional Complexity and its Challenges to Effectiveness and Legitimacy (co-edited with Fari Zelli, Naghmeh Nasiritousi, Jakob Skovgaard and Oskar Widerberg, Cambridge University Press, 2020).
Research interests
global environmental politics,
the politics and governance of climate change and decarbonization
democratic legitimacy in global governance
non-state actors in UN climate diplomacy
public-public partnerships in the implementation of the 2030 Agenda and the Sustainable Development Goals (SDGs)
European Union (EU) climate and environmental policy
Events