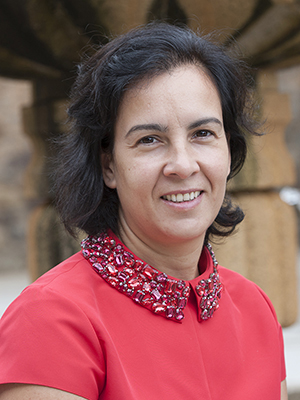 About
Isabel Blanco is an Associate Director and the lead environmental economist of the Economics, Governance and Policy Group of the EBRD (European Bank for Reconstruction and Development).
Background
Isabel Blanco holds a PhD in economics and offers 20+ of experience in the fields of climate change and renewable energy. She joined the EBRD in 2014, where she is an associate director. Her main responsibilities include leading policy dialogue in the areas of sustainable energy and climate protection; contribute to the origination, development and review of climate and environmental projects; develop analytical work, including international publications, on key energy and environmental topics. Isabel leads the Just Transition Initiative of the EBRD and the team conducting cost-benefit analysis. She has extensive experience on carbon pricing, national and corporate climate plans, green growth policies, energy efficiency and renewable energy measures and programmes.
Prior to joining the Bank, Isabel held a range of positions, including being the head of the regulation department of Siemens/ Gamesa (Spain, 2008-2014), Policy Director in Wind Europe (Belgium, 2006-2008), Policy Advisor at the National Energy Agency (Spain, 2000-2006). She was part-time lecturer of macroeconomics for 14 years at Alcala University (Madrid, Spain).
Research interests
Economic assessment incorporating environmental externalities
Building back better and green recovery
Renewable energy policies and support schemes
Just Transition
Paris Alignment of investment projects and low carbon pathways