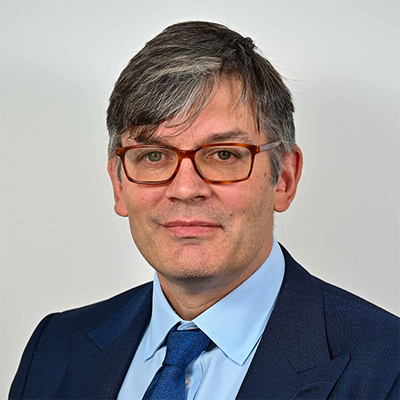 About
David has close to 30 years' experience in the UK Civil Service.
Since 2021, he has led on the establishment of the UK Infrastructure Bank, both as a UKIB Board member and as the Bank's first Chief Operating Officer, taking it from scratch to its full operation as the UK's net zero and 'levelling up' policy bank. Before that, he was the Europe Director at HM Treasury, leading HM Treasury's core work on EU Exit and broader Europe policy – advising ministers on the Brexit process, representing their views both across and outside UK Government, leading on aspects of the negotiation with the Commission, and, among other things, serving as the UK's Board Director at the European Investment Bank.
Background
David joined HM Treasury in 2009 during the global financial crisis, working at the heart of the immediate response to that crisis, and then on the subsequent programme of financial service reform which followed and on the management and disposal of the assets which the Treasury acquired as a result of its interventions. Prior to that, David spent his early years in the Civil Service at the Department for Transport as part of the government economist service, working, in particular, on the department's major projects programme. David took his undergraduate degree at the University of Oxford and studied for an MSc in Economics at the LSE.