UK researchers urge PM to end new oil & gas development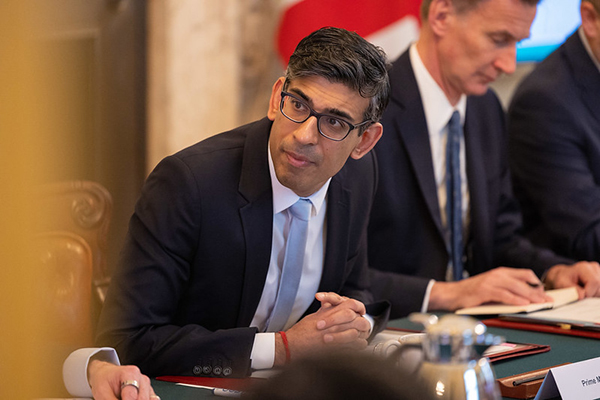 Nearly 700 experts urge UK government commitment to prevent any new oil and gas field development in forthcoming Net Zero Strategy
Research community letter calls on Government to ensure a liveable future
Hundreds of academics at universities across the United Kingdom have urged Prime Minister Rishi Sunak to end approvals for new developments of onshore or offshore oil and gas fields in a letter sent to his office today.
"The UK should commit to preventing any new oil and gas field development, and the Government should state this commitment clearly in the forthcoming revised Net Zero Strategy," states a letter signed by academics from universities and research bodies across the UK.
The letter was submitted to the Prime Minister's office on Tuesday 28 March and highlights the global leadership the UK has previously shown. The United Kingdom became the first major economy to introduce a legal target for significantly cutting greenhouse gas emissions in 2008 with the creation of the Climate Change Act.
"If the UK allows any new development of oil and gas fields, it will severely undermine those claims of leadership by contributing to further oversupply of fossil fuels, making it more difficult for the world to limit warming to 1.5°C," the letter states.
The experts point out that the UK Government signed this month's IPCC report, which said clearly that there is a rapidly closing window of opportunity to secure a sustainable and liveable future for all.
The Summary for Policymakers of the Synthesis Report of the Sixth Assessment Report by the Intergovernmental Panel on Climate Change (IPCC) also provided the gravest warning yet of the dangers of continued expansion of coal, oil and gas reserves.
The report concluded that the projected carbon dioxide emissions from existing fossil fuel infrastructure alone, would be sufficient to push emissions beyond the limits needed to keep global temperatures from rising above the 1.5°C threshold which could trigger more catastrophic climate reactions such as melting glaciers, rising seas, floods, storms, fires and severe drought.
The experts also argue that the "UK is far better served by a rapid transition to domestic clean energy sources, particularly renewables, and decarbonisation of our economy. Doubling down on fossil fuels will not lower energy bills or enhance our energy security."
The letter was initiated by Professor Emily Shuckburgh, Director, Cambridge Zero, at the University of Cambridge.
Professor Schuckburgh, said: "Last Monday the IPCC made it clear that immediate action is required to avert a climate catastrophe. Now is the time to be investing in the technologies of the future, not the past.
"Continued use of fossil fuels is a threat to us, our children and their children; instead we should be leading the world in creating a sustainable society powered by green innovation. That must be the central aim of the revised Net Zero Strategy."