Response from Lord Stern to Budget 2020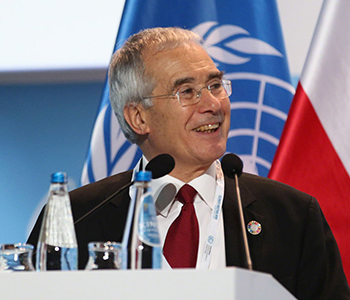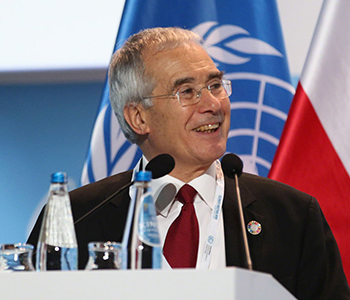 Responding to today's Budget, Lord Nicholas Stern, Chair of the Grantham Research Institute on Climate Change and the Environment and I.G. Patel Professor of Economics and Government at the London School of Economics and Political Science, said:
"There is an overall strategy outlined in the Budget of increasing public investment in infrastructure to support growth, increase productivity, and to 'level up' the economy. This is very welcome given the historic neglect of the UK's infrastructure and weak economic growth in the UK and across the world.
"The Chancellor has made clear his commitment to the UK achieving net zero emissions of greenhouse gases by 2050. This is of fundamental importance to the future prosperity and well-being of the UK. All of the spending on infrastructure and other investments must reflect that commitment to net zero emissions. The spending on electric vehicle infrastructure and the introduction of the clean gas levy are important steps, but policy must become even stronger. For instance, the carbon price floor should not remain frozen and should rise from its current level. The National Infrastructure Strategy, due to be published later this spring, must embody the commitment to net zero emissions and should lead to the rapid expansion in zero-carbon electricity that is required over the coming decades.
"The UK has a chance to lead the world at COP26, the United Nations climate change summit in Glasgow in November. It must lead strongly by example now, and act in the best interests of the whole world as a key element in 'Global Britain'.
"The increased investments in research and development to foster clean and innovative industries fit for the mid-21st century should be strongly welcomed. The UK's universities and R&D capability are assets of fundamental importance and we must continue to invest in them. The R&D budget must also tackle the biggest challenges of our time, of which climate change is foremost. This will require investments in underlying science and the relevant technology for decarbonisation across all sectors of the economy. It should also, very importantly, include the public policy research that will be required to help shape, incentivise and generate the behavioural change which will be at the heart of the transition to a zero-carbon economy."