Regulators and enforcement agencies need to clamp down on repeat 'offenders' responsible for climate-washing and corrupt practices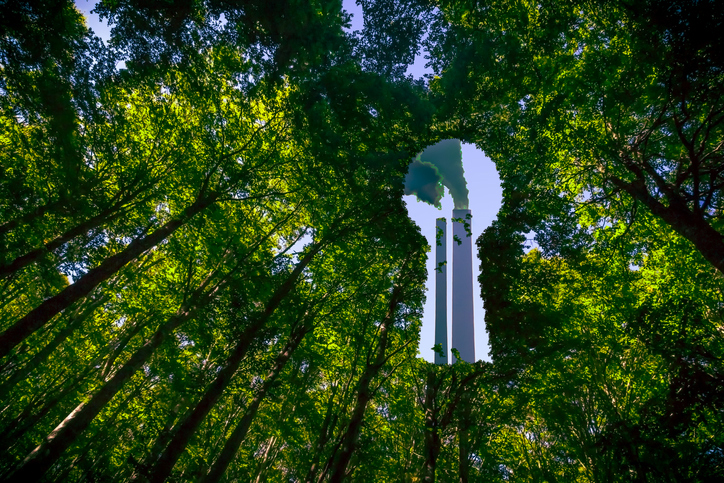 Regulators and enforcement agencies across the world should implement strict and proactive enforcement action for repeat offenders of climate-washing and corrupt practices, according to a new report published today (18 October 2023) by the Grantham Research Institute on Climate Change and the Environment at the London School of Economics and Political Science and DLA Piper.
The report on 'Corruption and Integrity Risks in Climate Solutions: An Emerging Global Challenge' recommends that legislators introduce "specific legislation to prevent climate-washing through false or misleading advertisements and introduce regulation of voluntary carbon markets."
The authors of the report also advise regulators and enforcement agencies to "implement strict and proactive enforcement action for repeat offenders of climate-washing".
The report also examines more serious criminal acts and calls for regulators to issue "clear guidance on how existing criminal legislation on anti-bribery, money laundering and other financial risks, applies to climate solutions".
There is growing awareness of the risks that corruption and a lack of integrity pose to the implementation of climate solutions, particularly with high-profile media reports on specific instances of corruption. The authors emphasise that public authorities must be fully resourced to monitor these risks.
The report sets out a novel framework for understanding corruption and integrity risks emerging in climate solutions. The authors' research highlights three overarching categories of corruption and integrity risks: misuse and diversion of financial flows; climate-washing and abuse of process. For each category of risks, the authors assess the adequacy of existing legal frameworks.
Trillions of dollars of both public and private investment are required for the transition to a sustainable future. If that investment is channelled towards private pockets, towards 'dirty' activities made to appear green, or even towards criminal activities, then this will result in major setbacks to global progress in the transition to a zero-carbon and climate-resilient future.
The authors emphasise that whilst ambitious climate commitments must continue to be encouraged, robust governance structures are needed to ensure the credibility of those solutions. The private sector has an important role to play, with companies encouraged to "take positive action to limit bribery risks by undertaking a structured anti-bribery risk assessment to cover climate action-related activities."
The authors also conclude that regulators and enforcement agencies "should undertake a comprehensive analysis of fraud risks in carbon pricing schemes, including carbon taxes and emissions trading schemes." The authors point to a history of "VAT fraud in the EU ETS" and the need for other jurisdictions to anticipate increased fraud risk as carbon prices increase.
The authors also state that legislators should "establish effective watchdogs to ensure public officials comply with legislation and codes of practice related to conflicts of interest", emphasising that transparency requirements forcorporate spending and lobbying activities can help tackle integrity risks.
They also add that international organisations should act to ensure adequate controls on corporate participation in international climate negotiations, especially in the lead up to COP 28 later this year.
Tiffanie Chan, Policy Analyst, at the Grantham Research Institute on Climate Change and the Environment at the London School of Economics and Political Science, said: "Without proper safeguards against corruption and poor integrity practices, resources for the delivery of climate solutions may be diverted away from the pursuit of genuine progress. The necessary scale and speed of transformation for a low-carbon transition makes corruption in climate solutions a high risk area, and one that is ripe for swift regulation."
Shirley Pouget, human rights lawyer, and Legal Director in the Responsible Business team at DLA Piper, said: "The clock is ticking. To effectively tackle rising global temperatures, we must better protect against the manifestations of corruption in climate solutions. This requires that existing legislative protections be proactively utilised, alongside new targeted guidance, to raise awareness of poor practices and facilitate swift action to mitigate these risks."
ENDS