Lord Lawson's desperate last attempt at misinformation about net zero target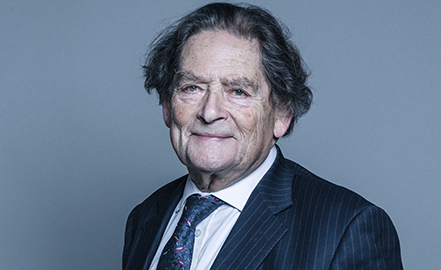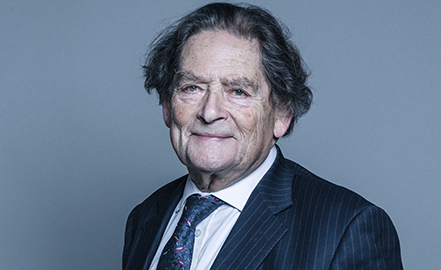 The UK Parliament is due to pass the legislation this week that amends the long-term 2050 target for annual greenhouse gases in the Climate Change Act 2008 to net zero instead of a cut of 80 per cent compared with 1990.
The Government announced on 12 June its intention to strengthen the UK's target, following a robust recommendation by the Committee on Climate Change in a detailed report on 2 May. The legislation enjoys widespread cross-party support and was supported unopposed in the House of Commons on 24 June. It now moves on to the House of Lords for approval on 26 June.
But Britain's dwindling group of climate change deniers are planning a last desperate protest in the House of Lords, and as usual are trying to spread misinformation and confusion to push their agenda.
Lord Lawson of Blaby has written a rather feeble letter to other peers asking them to delay the legislation. He is Honorary President of the Global Warming Policy Foundation, a club for climate change deniers that lobbies against policies to reduce greenhouse gas emissions from the consumption of fossil fuels.
Lord Lawson's letter urges other peers to ignore the careful and rigorous analysis published by the Committee on Climate Change, which concluded that the investments required to reach net zero will be equivalent to about 1-2 per cent of the UK's GDP by 2050, assuming that GDP grows at an average rate of 1.6 per cent per year until 2027-28, and then at 2.2 per cent per year afterwards, in line with the latest baseline projections by the Office for Budget Responsibility.
In other words, the UK's real GDP will be about 90 per cent larger than today in 2050, at which point the investments to achieve the net zero target will need to be 1-2 per cent of GDP.
However, Lord Lawson instead suggests that reaching net zero is "likely to result in astronomical costs", but offers no evidence to support his argument, while admitting that the Committee's estimates of the required investments from public and private sources are equivalent to about £50 billion per year by 2050. Total UK Government expenditure in 2018-19 is expected to be £812.9 billion, and the UK's GDP was about £2.1 trillion in 2018.
Predictably, Lord Lawson's letter carefully ignores any mention of the benefits of net zero in terms of the avoided impacts of climate change, or co-benefits such as cuts in local air pollution from fossil fuels.
The Committee's report makes clear that there will be huge returns on the investments in reaching the net zero target: "The overall economic impact of cutting emissions and the costs of increasing ambition to net-zero are likely to be small globally and in the UK and could turn out to be positive".
It should be no surprise that Lord Lawson rejects the expert independent analysis of the Committee on Climate Change. He has been attacking the Climate Change Act since it was first introduced as a bill in 2008, arguing in 2010 for instance that "given the financial and economic state we are in, the new Government should phase out all energy subsidies of all kinds, and suspend unilateral targets until such time as all other major nations have signed up to the same course". In fact, since the Climate Change Act was passed in 2008, the UK's annual emissions of greenhouse gases have been cut by 30.2 per cent, while its GDP has increased by 13.5 per cent.
The truth is that Lord Lawson and his fellow climate change deniers have been proven completely wrong over the past 10 years. They have been proven wrong about the science, wrong about the economics, and wrong about the ethics of climate change.
And this week, they will be proven wrong about the politics of climate change.
Bob Ward is policy and communications director at the Grantham Research Institute on Climate Change and the Environment at the London School of Economics and Political Science.