Leading scholars call for the Chinese government to establish a new model of economic activity based on 'wellbeing'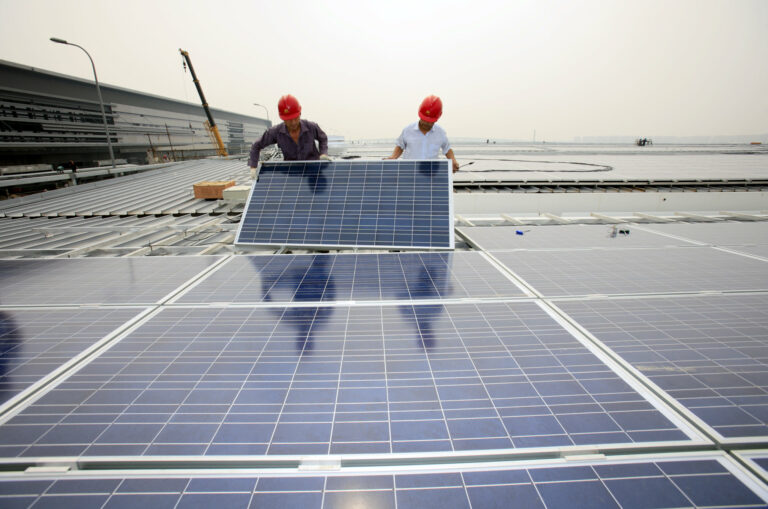 Leading economists have called for the Chinese government to "establish a new model of economic activity based on wellbeing" in a report published today (23 February 2023) in English and Chinese by the Grantham Research Institute on Climate Change and the Environment at the London School of Economics (LSE) and Political Science and the China Centre for International Economic Exchanges (CCIEE).
The report sets out the guiding principles for the proposed new development model for China and outlines the actions required to reshape key sectors of China's economy. It takes into account the cross-cutting systems that are critical for achieving carbon neutrality, or net zero emissions, including regulatory and supervisory institutions, finance, technology, and innovation, as well as how a just transition could be achieved.
'Embracing the new paradigm of carbon-neutral development' was written by a team of authors led by Min Zhu, Vice Chairman of CCIEE, and Nicholas Stern (Chair of the Grantham Research Institute). The other authors of the report are based at CCIEE, the LSE, the University of Oxford, Columbia University, and the Chinese Academy of Social Sciences.
The report offers recommendations to the Chinese government on how to achieve carbon neutrality, or net zero annual emissions, of greenhouse gases. The authors propose a new model economic model based on 'wellbeing' to "change the way in which cities and communities function as consumers of resources, require the provision of a wide range of policies to shift production and usher in new business models able to exploit and grow this more holistic conception of value".
The authors also call for the Chinese government to "systematically construct a new framework for policymaking", that should "incorporate carbon neutrality into its development strategy, implementation pathways, fiscal and monetary policies, financial system design, industrial policies, innovation ecosystems, market mechanisms, regulatory and political institutions, diplomatic relations and global engagement, and macroeconomic regulation and control".
The authors stress that a different approach to economics and climate, "does not mean the sacrifice of economic growth". They add: "Growth can be enhanced in the process of transitioning from the old model to the new, particularly in terms of job opportunities, efficiency and economic upgrading".
Other recommendations include:
Devising a roadmap and timetable for banning the sale of fossil-fuelled vehicles nationwide.
Providing financial incentives for firms and public institutions to implement nature-based solutions across agricultural lands, woodlands, grasslands and wetlands.
Reforming the relationship between government and state enterprises under the overarching guidance for achieving the dual-carbon goals, and re-examining the role that government should be playing in the real economy.
Promoting urban renewal as an opportunity to transform the infrastructure and resource footprint of existing cities and towns.