Is it time to start naming deadly heatwaves?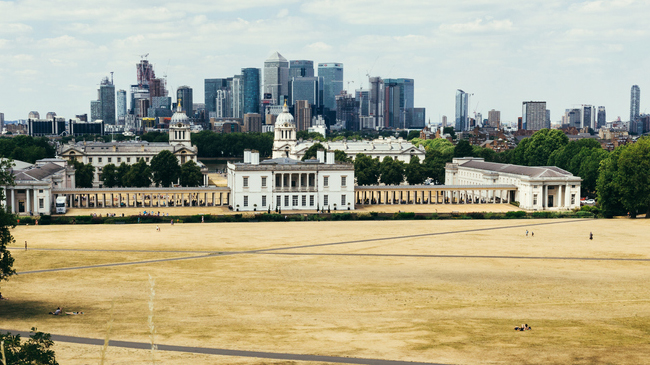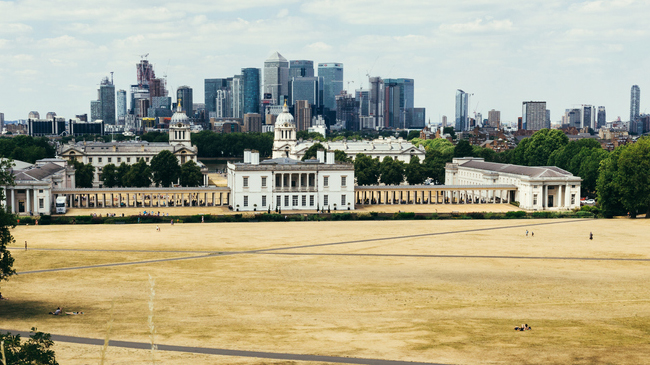 A failure by the media to convey the severity of the health risks from heatwaves, which are becoming more frequent due to climate change, could undermine efforts to save lives this week as temperatures climb to dangerous levels.
Based on the experience of the last three summers, during which more than 2500 people across England were killed by heatwave conditions, hundreds of vulnerable people could die across the country in the coming days.
Public Health England has estimated that there were 863 "excess deaths" during three heatwave periods last summer, which was the warmest on record in England.
Yet newspapers and broadcasters have largely focused on sensible precautions that should be taken by healthy people to avoid the potential harm of too much sunshine and hot weather, while ignoring the scale and severity of the threat to those who are most at risk.
Almost all of the media have neglected to warn the public that heatwaves are becoming more common because of climate change.
Most of the victims this week are likely to be old and suffering from respiratory illnesses. Bright sunshine can increase levels of local air pollution, and so can be lethal when combined with high temperatures.
Last year a committee of MPs issued a report warning that the UK was "woefully unprepared" for the increasing risk of heatwaves due to climate change, with sick and elderly people especially vulnerable to heart and breathing problems.
Many of those who are likely to die will be living alone in houses or care homes that are poorly adapted to hot weather and prone to overheating.
A stark assessment published by the Committee on Climate Change earlier this month also concluded: "Homes are not adapted for current or future high temperatures, there is a lack of awareness of the risks to health from high indoor temperatures, and a lack of appropriate planning in health and social care".
Cities, particularly London, pose the biggest threat because the surfaces of buildings and roads tend to absorb more of the Sun's energy, creating the urban heat island effect, such that temperatures rise by several degrees compared with surrounding countryside.
By Tuesday morning (22 July) this week, the Met Office and Public Health England had raised their 'Heat-health watch' to Level 3 for Central and Eastern England, which "requires social and healthcare services to target specific actions at high-risk groups".
The Met Office's website also suggested: "If there's anybody you know, for example an older person living on their own, who might be at special risk, make sure they know what to do".
The 'heat-health watch' system is intended to complement the 'Heatwave Plan for England', which was re-issued by Public Health England ahead of the summer.
The Plan stresses that "attention should especially be given to ensuring that key public health messages reach vulnerable groups and those who care for them (eg caregivers of the chronically ill, parents of infants) in a suitable and timely way".
It also highlights the importance of communicating with the public, including "working with the media to get advice to people quickly, both before and during a heatwave".
According the 2019 annual progress report by the Committee on Climate Change, the Department for Health and Social Care commissioned the Policy Innovation and Evaluation Research Unit at the London School of Hygiene and Tropical Medicine to carry out a review of the Heatwave Plan in 2018. Its draft findings included: "Most adults, including those considered most vulnerable to the effects of heat, do not consider themselves at risk from hot weather, and those who do not perceive the risk are less likely to take protective actions during a heatwave".
So how can the media be persuaded to take the risks of heatwaves more seriously? Perhaps it is time for the Met Office to give heatwaves names like it does for winter storms.
The Met Office started in 2015 to name storms that were likely to have a significant impact in order to "aid the communication of approaching severe weather".
Although heatwaves do not receive official names, a hot spell across parts of Europe during summer 2017 was nicknamed 'Lucifer'.
Far more people have died in the UK from recent heatwaves than from storms, so it should be uncontroversial to start applying names to both.
This would also help to reduce the potential confusion created this summer by the Met Office's introduction of an official definition for heatwaves that does not match the 'heat-health watch' system.
A heatwave officially occurs when a location records a period of at least three consecutive days with daily maximum temperatures meeting or exceeding the heatwave temperature threshold, which varies by UK county between 25 and 28 degrees Celsius.
By contrast, the 'Heat-health watch' on the Met Office's website lists "heatwave threshold values" between 28 and 32 degrees Celsius for different regions of the UK.
The Met Office's website does, however, point out that climate change is increasing the frequency of heatwaves in the UK.
Met Office research has shown that last summer's record-breaking warmth was made 30 times more likely due to climate change.
The Government and its agencies, including the Met Office, must lead the way in communicating the growing dangers of heatwaves and other impacts of climate change, so that the British public are better informed and can protect themselves. If the Government does not lead on this issue, it also risks encouraging the media to continue to underplay these risks in their coverage, and there will continue to be preventable deaths.
Bob Ward is policy and communications director at the Grantham Research Institute on Climate Change and the Environment and the ESRC Centre for Climate Change Economics and Policy at the London School of Economics and Political Science, and deputy chair of the London Climate Change Partnership.