Investing in UK strengths in biotechnology, AI and green energy can boost recovery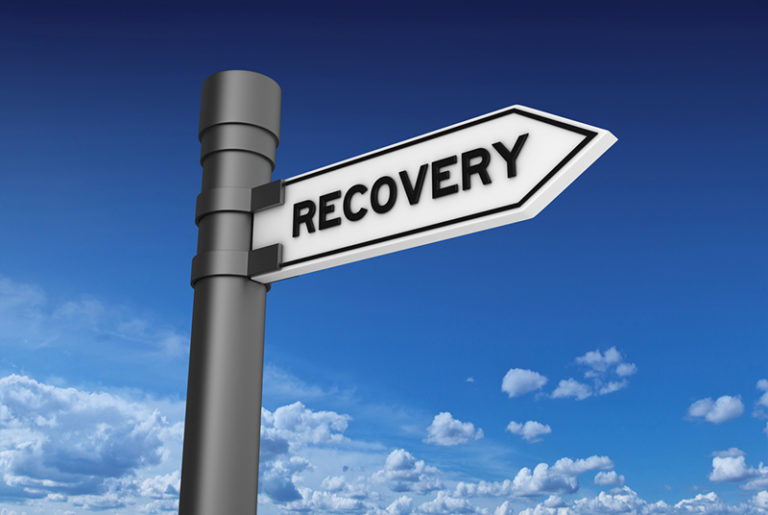 Call for further government support for innovations with greatest economic and societal returns
Key areas where investment in research would generate the greatest returns are revealed in a new analysis from the London School of Economics and Political Science.
Innovations in biotechnology create particularly high economic returns in the UK, according to the report Innovation for a strong and sustainable recovery. Pharmaceuticals, artificial intelligence, and a number of technologies relevant for tackling Covid-19 and climate change are also ranked highly.
The report, published today by the Centre for Economic Performance (CEP) and the Grantham Research Institute on Climate Change and the Environment both at LSE, highlights that investments in clean technologies can not only help the UK to meet its environmental goals, but can also boost the UK's economy post-Covid, and deliver on the government's 'levelling-up' agenda.
The analysis identifies not only sectors in which the UK is already strong compared with the rest of the world – giving it an economic headstart – but also highlights areas where investment in innovation can generate strong economic returns in the country while tackling key societal challenges such as the pandemic and climate change.
But the researchers warn that with business confidence weaker after the downturn, greater government investment and support for innovation will be needed.
They point out that the UK has a strong research base, but tends to underinvest in innovation – spending a lower percentage of GDP on research and development (R&D) than the average for developed nations. But, they argue, it is innovation and the widespread adoption of innovative technologies and practices, that are needed to aid the Covid-19 recovery and address pre-existing challenges such as poor productivity, regional disparities and climate change.
The report recommends that government:
Accelerates the drive to spend 2.4 per cent of GDP on R&D by 2027 with enhanced incentives for investment in innovation – particularly in those areas which also meet key goals such as net zero
Develops locally appropriate innovation policy based on innovative strengths and the likely spatial impacts of support for innovation and / or its diffusion in different places
Sets out a re-emphasised and long-term industrial strategy with clean growth at its core
Maintains international openness and competitiveness of the UK's innovation system through close alignment and continued collaboration with the EU's innovation system
Ralf Martin, director the Growth Programme at CEP, said: "Our analysis highlights the UK strengths and economic returns associated with clean technologies in a number of areas. Given that innovation activity in clean technologies is quite spread across the country, a focus on clean technology as part of an industrial strategy could entail a triple-win for UK policy makers: mitigating climate change, promoting economic growth and the levelling up of economic prospects."
Sam Unsworth, PhD researcher, Chalmers University of Technology, Gothenburg, said: "Recognising the scale and urgency of the challenge, overall packages of support for clean activity announced so far in countries such as France and Germany appear larger in magnitude. There is a need and opportunity for the UK to build on its announcements to date by initiating a tranche of additional investments and incentives into recovery, with innovation a key component. This can mark the establishment of a coordinated, long-term approach to government spending that will provide incentives for innovation to achieve net zero, as well as create jobs."
Anna Valero, ESRC Innovation Fellow at the CEP, said: "State-led innovation can take the form of support to create new markets, basic R&D support to stimulate innovation and also targeted 'research missions' to achieve important economic and social objectives, such as low-carbon or medical innovation. In particular, R&D tax credits are effective for stimulating innovation and spillovers, and public investments in R&D generate strong spillovers into industry."
Dennis Verhoeven, research associate at LSE, said: "The government's announcement of a new National Infrastructure Bank, to be operational in Spring 2021, is an important recent development. This will allow government to crowd in private sector investment in sustainable projects and related innovation."
The full report is part of the CEP's Covid-19 analysis series. It is available here: Innovation for a strong and sustainable recovery.
Notes to editors
The Centre for Economic Performance (CEP) is an independent research centre based at the London School of Economics and Political Science. Its members are from the LSE and a wide range of universities within the UK and around the world. www.cep.lse.ac.uk

The Grantham Research Institute on Climate Change and the Environment was established by the London School of Economics and Political Science in 2008 to create a world-leading centre for policy-relevant research and training on climate change and the environment, bringing together international expertise on economics, finance, geography, the environment, international development and political economy.

The CEP Covid-19 analysis series provides evidence-based briefings on the economic and social policy issues arising from the Covid-19 pandemic.

The Centre for Economic Performance is part-funded by the Economic and Social Research Council, part of UK Research and Innovation (UKRI) https://esrc.ukri.org/ https://www.ukri.org/

About the authors

Ralf Martin is an associate professor of economics at Imperial College Business School, London and director the Growth Programme at CEP: r.martin@lse.ac.uk

Sam Unsworth is a PhD researcher at Chalmers University of Technology, Gothenburg: unsworth@chalmers.se.

Anna Valero is ESRC Innovation Fellow at the Centre for Economic Performance: a.a.Sivropoulos-Valero@lse.ac.uk

Dennis Verhoeven is a Marie Curie fellow at Bocconi University, a research associate of CEP and KU Leuven, and an FWO post-doctoral fellow at Research Foundation Flanders: Dennis.Verhoeven@kuleuven.be

For more information contact:
Niamh Brannigan, media relations manager, GRI: n.brannigan@lse.ac.uk
Helen Ward, communications manager, CEP: 07970 254872, h.ward1@lse.ac.uk
Romesh Vaitilingam, press and public relations, CEP: romesh@vaitilingam.com