Government's Environment plan 'offers little more than good intentions' on resilience to climate change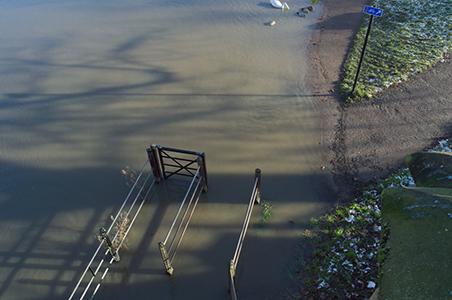 Responding to the publication of the Government's Environment Plan today (11 January 2018) Bob Ward, policy and communications director at the ESRC Centre for Climate Change Economics and Policy and the Grantham Research Institute on Climate Change and the Environment at the London School of Economics and Political Science, said:
"The Government deserves credit for recognizing the need to consider the environment in the long term. However, this 25 year Plan offers little more than good intentions on the critical issue of making the UK resilient to the current and future impacts of climate change. It references climate change adaptation but offers no long term plan. It does not for instance create an ambition to make the UK the most climate-resilient country in the world. It acknowledges that climate change is increasing the risk of flooding but there is no mention, for example, of the increasing risk in the UK of heatwaves and droughts. It recognizes that the Government is required to publish an updated National Adaptation Programme in 2018 but this 25 year plan ignores the fact that the Programme must be updated every five years. And critically there is no commitment by the Government to raise public awareness of the risks of climate change impacts in the UK and the options for managing those risks.
For more information about this media release please contact Victoria Druce on +44 (0) 20 7107 5865 or v.druce@lse.ac.uk or Bob Ward on +44 (0) 7811 320346 or r.e.ward@lse.ac.uk.