Central banks must play clear role in reaching goal of net zero greenhouse gas emissions to tackle climate change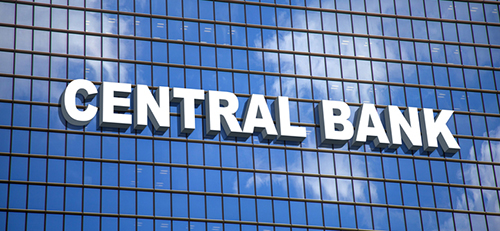 Central Banks, including the Bank of England, the Banque de France, the European Central Bank and the United States Federal Reserve System, must each have an explicit strategy for helping countries to achieve net-zero emissions, according to a report published today (15 March 2021) jointly by the Grantham Research Institute on Climate Change and the Environment at the London School of Economics and Political Science and the Centre for Sustainable Finance at SOAS, University of London.
The report on 'Net-zero central banking: A new phase in greening the financial system', by Professor Nick Robins, Dr Simon Dikau and Dr Ulrich Volz, argues that "achieving a net-zero economy is the best way of minimising the risks of climate change to the stability of the financial system and the macroeconomy". It calls for central banks to introduce explicit strategies to support the economic transition to net-zero emissions.
The report notes that many countries have now set targets for reaching net zero emissions of carbon dioxide and other greenhouse gases ahead of the COP26 United Nations climate change summit, due to be held in Glasgow, Scotland, between 1 and 12 November 2021.
It states that central banks "need to ensure that their activities are coherent with net-zero government policy", and recommends that they "consistently integrate climate change into monetary frameworks and models to adequately account for the impacts of climate change on macroeconomic outcomes".
Earlier this month, the UK Chancellor of the Exchequer, Rishi Sunak, changed the remit of the Bank of England's Monetary Policy Committee to "reflect the government's economic strategy for achieving strong, sustainable and balanced growth that is also environmentally sustainable and consistent with the transition to a net zero economy".
The new report also recommends that "investment practices for central banks' portfolios should include a net-zero target and central banks should each publish a transition plan to achieve this". It calls for central banks to "explore the implications of net-zero for jobs and livelihoods to mitigate potential downside sectoral and regional consequences".
The authors suggest that the framework created by the Task Force on Climate-related Financial Disclosures should be strengthened to take account of net-zero targets.
The report concludes: "As guardians of macroeconomic and financial stability, central banks and supervisors now need to introduce explicit strategies to support the transition to net-zero. As more and more governments adopt net-zero policies, prudential and monetary authorities will have a crucial role in translating financial sector leadership into universal practice across the financial system."
It adds: "Markets respond to signals from central banks, and the seriousness of intent with which they consider net-zero targets is likely to have a profound bearing on financial market decisions that will ultimately determine capital formation and, thus, the carbon trajectory of the economy."
The report, which was funded by the European Climate Foundation, will be formally launched at a virtual event on 19 March, the details of which can be accessed here: https://www.lse.ac.uk/granthaminstitute/events/net-zero-central-banking-a-new-phase-in-greening-the-financial-system/
To obtain a copy of 'Net-zero central banking: A new phase in greening the financial system', or for interviews with the authors, please call or email Bob Ward on +44 (0)7811 320346 or email r.e.ward@lse.ac.uk
Notes to Editors:
The Grantham Research Institute on Climate Change and the Environment was established in 2008 at the London School of Economics and Political Science. The Institute brings together international expertise on economics, as well as finance, geography, the environment, international development and political economy to establish a world-leading centre for policy-relevant research, teaching and training in climate change and the environment. It is funded by the Grantham Foundation for the Protection of the Environment, which also funds the Grantham Institute – Climate Change and the Environment at Imperial College London. www.lse.ac.uk/grantham/
The Centre for Sustainable Finance at SOAS, University of London, aims to advance the transition to an equitable, low-carbon economy by providing a forum for interdisciplinary research and teaching on sustainable finance and investment. It seeks to enhance the knowledge and understanding of sustainable finance in both the Global North and South and act as a focal point for policy debates in this area. www.soas.ac.uk/centre-for-sustainable-finance/