Intergovernmental Panel on Climate Change (IPCC)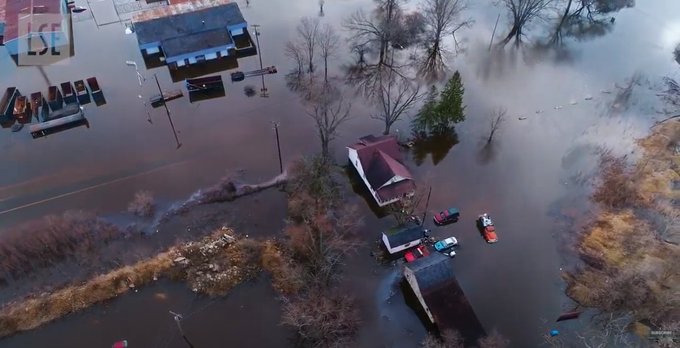 The Intergovernmental Panel on Climate Change (IPCC) is the most authoritative international source on the causes and potential consequences of climate change. It was established in 1988, and its members are the governments who are also members of the United Nations Environment Programme and the World Metrological Organization.
The IPCC produces special reports and assessment reports by experts in its member countries, who review the existing evidence and research. The IPCC First Assessment Report was published in 1990, and its Sixth Assessment Report is being published in four volumes between 2021 and 2022. Most IPCC reports include a Summary of Policymakers that is approved by its member governments.
Most of the reports of the IPCC are prepared by experts who form three working groups on:
the physical science basis;
impacts, adaptation and vulnerability; and
mitigation of climate change.
Members of the Grantham Research Institute contribute to the work of the IPCC in several ways: as authors of papers and other literature that are reviewed, and as authors and reviewers of IPCC reports.
---
Videos
Every dollar invested in climate adaptation saves five in the future | LSE Research
This video produced to coincide with the publication of the IPCC's Working Group II report on Climate Change Impacts, Adaptation and Vulnerability on 28 February 2022 outlines some the key takeaways in relation to adaptation.
Loss and damage and COP26: Swenja Surminski
Swenja Surminski, Head of Adaptation at the Grantham Research Institute, explains the concept of loss and damage
Adaptation and COP26 – Timo Leiter
Timo Leiter explains the importance of the adapting to the impacts of climate change.
Publications
LSE comments on IPCC report: Dr Swenja Surminksi and Bob Ward (2022)
Loss and Damage and limits to adaptation: recent IPCC insights and implications for climate science and policy (2020)
Informing UK governance of resilience to climate risks: improving the local evidence-base (2020)
Letter to Professor Pörtner and Professor Roberts (Co-Chairs of IPCC Working Group II) (2018)
Recommendations for improving the treatment of risk and uncertainty in economic estimates of climate impacts in the Sixth Intergovernmental Panel on Climate Change Assessment Report (2018)
Climate change: The necessary, the possible and the desirable. Earth League climate statement on the implications for climate policy from the 5th IPCC Assessment (2014)
Adaptation Planning and Implementation (2014)
Recent and future changes in the global and UK climate (2013)
The IPCC report-writing process (2013)
News and commentaries
Comment from Nicholas Stern and Bob Ward on new IPCC report (August 2021)
IPCC report a 'call to arms' for climate science in courts, legal experts say (Climate Home News, August 2021)
IPCC climate change report will make some people think humanity is doomed. But if we act quickly, there is hope (The Scotsman, August 2021)
'Lukewarmer' wrong again about climate change impacts (February 2018)
Climate economics' support for the UN climate targets (July 2020)
Economic models significantly underestimate climate change risks (June 2018)
Nicholas Stern and Sam Fankhauser respond to publication of new climate change report (March 2014)
Nicholas Stern welcomes emissions budget set out in new climate change report (September 2013)