The Economics of Biodiversity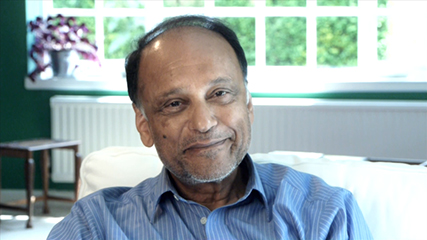 Humanity has prospered immensely in recent decades, but this has been coupled with profound impacts on biodiversity. This presents significant risks to our economies and way of life, as well as those of future generations.
Partha Dasgupta is leading an independent, global review on the Economics of Biodiversity, commissioned by HM Treasury. The final Review will report in the autumn, and ahead of the COP15 international biodiversity summit due to take place in Kunming, China, where new long-term biodiversity targets will be agreed, and ahead of the COP26 climate summit. Minouche Shafik will discuss and explore with Professor Dasgupta the sustainability of humanity's engagement with nature: what we take from it; how we transform what we take from and return to it; why we have disrupted nature's processes; and what we must do differently to enhance our collective wealth and wellbeing, and that of our descendants.
Partha Dasgupta is a pioneer in the field of environmental economics. He is Frank Ramsey Emeritus Professor of Economics at the University of Cambridge and Chair of the Management Board of its Centre for the Study of Existential Risk. He was named Knight Bachelor by the Queen for services to economics in 1992 and is the recipient of numerous prizes including the Blue Planet Prize (2015) which recognises outstanding contributions to the improvement of the global environment.
Minouche Shafik is Director of the London School of Economics and Political Science. Prior to this she was Deputy Governor of the Bank of England.
Twitter Hashtag for this event: #LSEBiodiversity
Online booking
This online public event is free and open to all but pre-registration is required.
Register on Zoom to take part in this event
For any queries email events@lse.ac.uk