Political economies of energy transition | Book launch - video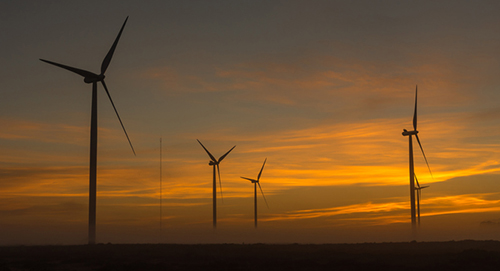 Hosted by the Grantham Research Centre on Climate Change and the Environment and the Department of International Development at LSE
Global climate solutions depend on low-carbon energy transitions in developing countries, but little is known about how those will unfold. In her new book Political Economies of Energy Transition: Wind and Solar Power in Brazil and South Africa, Hochstetler reveals how choices about wind and solar power respond to four different constellations of interests and institutions, or four simultaneous political economies of energy transition.
The political economy of climate change set Brazil and South Africa on different tracks, with South Africa's coal-based electricity system fighting against an existential threat. Since deforestation dominates Brazil's climate emissions, climate concerns were secondary there for electricity planning. Both saw significant mobilization around industrial policy and cost and consumption issues, showing the importance of economic considerations for electricity choices in emerging economies. Host communities resisted Brazilian wind power, but accepted other forms. Hochstetler argues that national energy transition finally depends on the intersection of these political economies, with South Africa illustrating a politicized transition mode and Brazil presenting a bureaucracy-dominant one."
Speakers:
Kathy Hochstetler is Professor of International Development at the LSE. She has published widely on environmental and climate politics in the Global South, especially in Brazil and other emerging powers. Her most recent books are Political Economies of Energy Transition: Wind and Solar Power in Brazil and South Africa (Cambridge 2021) and the prize-winning Greening Brazil: Environmental Activism in State and Society (with Margaret Keck, Duke 2007).
Jonas Meckling is Associate Professor at the University of California, Berkeley, where he leads the Energy and Environment Policy Lab. He studies the comparative and international politics of climate and clean energy policy. Jonas is the author of two books, the latest of which is Carbon Coalitions: Business, Climate Politics, and the Rise of Emissions Trading (MIT Press). He has published articles in International Studies Quarterly, Governance, Nature Climate Change, Nature Energy, Science and various other journals. Previously, Jonas served as Senior Advisor to the German Minister for the Environment, was a Research Fellow at Harvard University, and worked at the European Commission. He holds a Ph.D. in International Political Economy from the London School of Economics and Political Science.
Ken Shadlen is Professor of Development Studies in the Department of International Development at the LSE. His research focuses on the comparative and international political economy of development, in particular the drivers of diverse national responses to changing external conditions and global rules. His recent book, Coalitions and Compliance: The Political Economy of Pharmaceutical Patents in Latin America, analyzes differences in how countries introduced pharmaceutical patents in the 1990s and then subsequently revised their new pharmaceutical patent systems in the 2000s.
Robert Falkner is the Research Director of the Grantham Research Institute on Climate Change and the Environment and an Associate Professor of International Relations at LSE. He is the author of Environmentalism and Global International Society(Cambridge University Press, forthcoming in July 2021).
Register in advance for this webinar
After registering, you will receive a confirmation email containing information about joining the webinar.