Grantham Seminar | Ian MacKenzie 'Consignment auctions'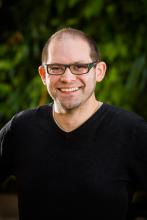 Ian MacKenzie, a Senior Lecturer in the School of Economics at the University of Queensland, will be the speaker at this event. The title of his talk will be 'Consignment Auctions'. A full abstract is below.
Abstract: This article investigates pollution permit consignment auctions. In this process firms obtain an initial endowment of permits that must be consigned to the auctioneer for sale. In the auction, firms bid for permits, obtain their equilibrium permit allocations, and receive revenue from their consigned permits. It has been proposed that this auction is politically attractive and generates clear price discovery. We provide the first theoretical analysis of this kind of auction. We show, in most cases, the auction does not provide a clear price signal. Our results have policy implications for many permit markets, including the California Cap-and-Trade Program.
This seminar is open to all LSE staff and students. If you are from outside the LSE and would like to attend, please email Gri.Events@lse.ac.uk to register for a place