Confronting Climate Change: Economics, Fairness and Political Feasibility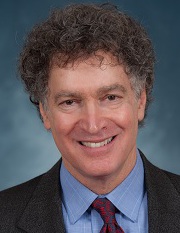 How can climate change policies be designed to be not only environmentally effective but also cost-effective and fair? How can they be made more acceptable politically? Professor Lawrence H. Goulder's talk will explore how these different and often competing goals can be approached. While acknowledging that no perfect approach exists, he will suggest some potentially promising directions, drawing from academic research and recent climate-policy experience at the national and international levels. In considering these issues, he will explore the potential roles for carbon taxes, cap and trade, performance standards and direct technology promotion.
Lawrence H. Goulder is the Shuzo Nishihara Professor in Environmental and Resource Economics at Stanford University and Director of the Stanford Environmental and Energy Policy Analysis Centre. He is also a University Fellow at Resources for the Future and a Research Associate at the National Bureau of Economic Research.
Further information regarding Professor Goulder's work can be found here.