LSE Executive Summer School | Climate change: economics and governance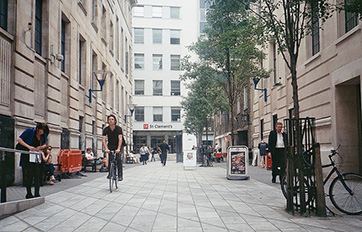 This multi-disciplinary five-day course provides an in-depth overview of the economics and governance of climate change, and the risks and opportunities they present for a range of organisations.
The course begins with an intensive introduction to climate change as a scientific and particularly as a social scientific issue, intended to bring students up-to-speed with the key concepts. This outlines the scientific evidence on climate change, including well-known controversies. It also considers the key concepts of climate-change economics and governance, including decision-making in the face of risk and uncertainty, and the management of global public goods.
Major topics covered:
Climate-change mitigation: technologies to reduce carbon emissions and their costs; barriers to emissions reductions; policy instruments, including carbon markets and demand-management measures in key economic sectors.
Adaptation: what can climate models and science tell us about what we are adapting to, where and when? Decision-making under uncertainty; planned and autonomous adaptation; vulnerability and resilience; relationships between adaptation, economic growth and poverty reduction; financing adaptation.
Politics, governance and institutional development: the international institutional architecture; international law; political bargaining at the international and national levels; policy-making and policy implementation by governments, non-governmental organisations, businesses and communities.
Risks and opportunities: the risks and opportunities created by climate change for different organisations.
This executive course is suitable for:
Senior executives searching for insight into how climate change affects their business
International governments and intergovernmental organisations working in the field of climate change and the environment
Professionals within private sector companies dealing with climate change through corporate social responsibility (CSR)
Individuals looking to understand the implications of climate change for finance and investment
Companies and industry groups facing carbon regulation and seeking a greater understanding of the issues
Global development professionals that deal with the impact of climate change and its related policies.