3rd annual LSE workshop in environmental economics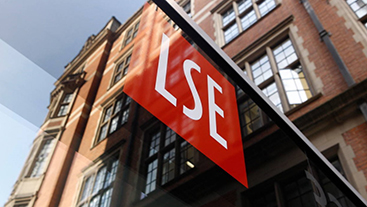 We are pleased to announce that the third LSE Workshop in Environmental Economics will take place on 22-23 June 2020 at LSE.
This event is a partnership between LSE Geography, Imperial College London and the Grantham Research Institute on Climate Change and the Environment.
Our annual workshop brings together top scholars from around the world to share their latest research. The workshop is also a great platform to identify areas where further academic work is needed and to foster new collaborations. The programme will consist of full paper presentations, a session of egg-timer presentations for early career researchers (PhDs/Postdocs), and a policy session.
Our keynote speakers are Ann Harrison (University of California, Berkeley) and Matthew Kahn (Johns Hopkins University).
COVID-19 (coronavirus) update
Please note that due to the COVID-19 (coronavirus) pandemic, the LSE Workshop in Environmental Economics will be moved online. Participation details will be published here shortly.
Call for Papers
Paper submissions are due by Monday 20 January 2020. Authors will be notified of acceptance by Monday 24 February. To submit a paper or extended abstract, please email geog.environmental-econ.workshop@lse.ac.uk with your document named "Lastname_Papertitle". We welcome any submission that relates to the field of environmental and resource economics.
View the Call for Papers
Registration, Travel and Accommodation
Invited speakers are expected to participate in the entire 2-day workshop. There is no fee for attending and we will cover and arrange 3 nights of accommodation for invited speakers. Meals, snacks and drinks will be provided free of charge during the workshop. Participants are responsible for paying for and arranging their travel (flights/trains).
Organisers
Eugenie Dugoua, Ralf Martin and Sefi Roth
Scientific Committee
Giles Atkinson (LSE), Simon Dietz (LSE), Matt Kotchen (Yale), Arik Levinson (Georgetown), Kyle Meng (UCSB), Mar Reguant (Northwestern), Joe Shapiro (UC Berkeley), Ulrich Wagner (Mannheim).
Past workshops