Challenges for China in a new era of economic growth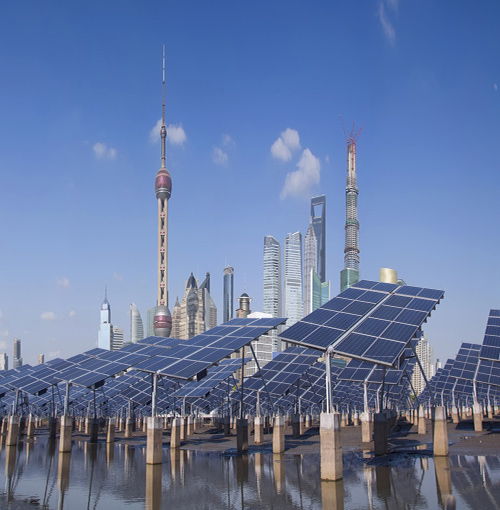 China is currently undertaking strategic economic planning as part of the preparation of its 14th Five-Year Plan (2021-25), which will mark the latest phase of the transition from low-income to high-income status over a period of five decades. This extraordinary achievement is the result of sequential, structured reforms to the Chinese growth model, each appropriate for the relevant phase of development. The late 1970s saw key reforms in agricultural and household institutions, the 1980s brought support for entrepreneurship, village enterprise and special economic zones, in the 1990s the financial sector was reformed with the growth of specialist banks and the creation of the three development banks, and in the 2000s the focus rightly moved to human capital, with shifts in education and greater provision of social insurances. Throughout, there has been increasing emphasis on market mechanisms and interaction with the world economy.
The next wave of economic reforms in China, in this decade and beyond, can complete the transformation of China into a high income, prosperous economy, built upon foundations of high productivity of all the key capitals – human capital, social capital, produced or physical capital and natural capital. Investing in and achieving high productivity of resources and investments is central to enabling quality of economic growth, recognising the importance of the service sectors, to continue at high rates with lower factor inputs and to making it sustainable is both relevant for China and the world as a whole. Investment in and high productivity of human capital, high productivity of produced and natural capital, and a high productivity of investment (with a correspondingly lower incremental capital output ratio) will drive Chinese growth in the 2020s and beyond. The reformed growth model will embrace a world which is changing much more rapidly, with the impacts of technology (particularly artificial intelligence and automation) and climate change causing both disruptions and opportunities that are hugely consequential, and embody large risks.
This project seeks to inform strategic economic planning during the preparation of China's 14th Five-Year Plan. It is highlighting challenges and solutions to sustain China's economic growth, in a systemic way. It is also exploring methods of using capital more efficiently across economic sectors. Although it is primarily focused on economic planning within China, it is also considering the Belts and Roads Initiative, which has significant implications for China's domestic economic situation. The analysis is paying particular attention to the implications for energy and the climate.
This project is funded by the Energy Foundation China.
Publications
Towards carbon neutrality and China's 14th Five-Year Plan: Green COVID-19 recovery, sustainable urban development and clean energy transition
Cameron Hepburn, Ye Qi, Nicholas Stern, BobWard, Chunping Xie and Dimitri Zenghelis
February 2021
Strong, sustainable and inclusive growth in a new era for China – Paper 1: Challenges and ways forward
Cameron Hepburn, Nicholas Stern, Chunping Xie and Dimitri Zenghelis
April 2020
Strong, sustainable and inclusive growth in a new era for China – Paper 2: Valuing and investing in physical, human, natural and social capital in the 14th Plan
Nicholas Stern, Chunping Xie and Dimitri Zenghelis
April 2020
News
China's 14th plan must prioritise low carbon growth to avoid putting decades of economic and social development at risk as its COVID-19 recovery gets underway, 22 April 2020
Reforms hold promise of high-quality growth, 22 April 2019
Generating sustainable growth a key G20 issue, 21 June 2019