Is the UK doing enough to prepare for the last days of coal and the eventual phase-out of oil and gas?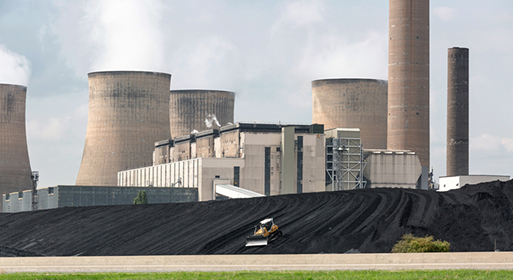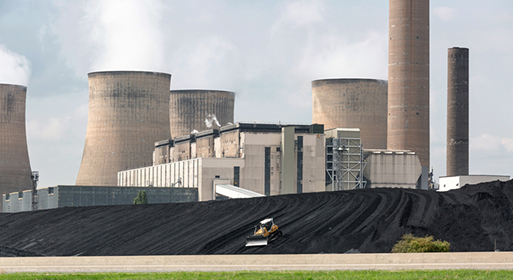 The UK's coal phase-out may be proceeding apace but there remains a gap where 'just transition' plans should sit – for coal and for other fossil fuel industry.
Another one bites the [proverbial] dust.
Cottam Power Station has become the latest casualty of the coal industry's sharp decline, part of the UK's transition away from coal-fired electricity generation. Its shutdown, on 7 February, follows three other large coal plant closures in 2016: Longannet, Ferrybridge C, and Rugeley. These closures represent a paradigm shift in energy generation, leaving just six coal-fired power stations now operating in the UK. From being the primary energy source in 2014, in the space of four years coal has crashed down to sixth in the energy mix, below gas, nuclear, wind, imports, and biomass.
The statistics paint a disarmingly persuasive picture of progress: in total 8.4 GW of coal capacity has been retired since 2010, electricity generated in the UK from coal fell by 88 per cent between 2012 and 2018, and by 25 per cent from 2017 to 2018 alone.
Closing in on coal phase-out – but with policy shortcomings
These developments inch the UK closer to a coal phase-out by 2025. This marks a significant environmental achievement: the country that led and prospered from the Industrial Revolution will be one of the first G20 economies to exit from unabated coal generation – electricity generated from coal without any treatment to reduce or capture emissions.
The UK's coal transition has also paved the way for greater multilateral cooperation in tackling climate change, through the Powering Past Coal Alliance. This is now a global group of national and sub-national governments, businesses and organisations working to advance the transition away from unabated coal power generation. This support for multilateralism – at a time when democratic institutions are under threat – is hugely welcome, as delivering inclusive and sustainable growth requires and can help create a new internationalism.
While these achievements should be viewed positively, they should not mask wider shortcomings in policy design, which include the failure to consider longer term questions about which energy source(s) will replace coal, and what jobs will replace those that rely on the coal industry.
Job losses caused by the closure of coal-fired power stations have a profound impact on regional communities. Yet the Powering Past Coal Alliance itself makes no provision for issues of equity and justice, often referred to as the 'just transition'.
For those countries that are far more reliant than the UK on fossil fuel jobs, aspects of their political economy such as economic welfare, resistance from incumbent businesses and institutional capacity will almost certainly create frictions that could destabilise attempts to 'power past coal'. Given that these issues represent significant barriers to countries with large coal industries joining the Alliance, its mandate should expand to deal with these challenges.
Is it time for a UK energy workforce transition commission?
Running concurrently with the phasing out of fossil fuels, a clear domestic policy on energy workforce transitions is urgently needed. The scale of the challenge in the UK is considerably less than in countries such as Poland, Germany and South Africa – but this should not warrant complacency.
The current workforce directly employed in the coal mining and generation sectors in the UK is, at 2,500 to 3,000, vastly reduced from its previous heights (coal mining jobs alone peaked at 1.191 million in 1920 and still numbered 237,000 in 1980). In its regulatory impact assessment, the Department for Business, Energy and Industrial Strategy (BEIS) recognised that the coal phase-out policy may bring forward further job losses in the sector, yet there is very limited transition planning in place from either government or business to assist these workers in finding new employment. BEIS cites the Industrial Strategy and Clean Growth Strategy as the Government's plans for creating job opportunities in the clean energy sector. However, neither Strategy explicitly includes a plan for directly assisting coal workers to transition to new employment opportunities. While the Industrial Strategy White Paper announced a National Retraining Scheme, no details have yet been provided and any opportunities under the scheme may not come quickly enough. As the Cottam closure shows, some coal generators are closing faster than expected, causing surprise among trade unions.
Looking long term and beyond the coal sector
With the recent closure of Cottam, it is tempting to focus on the coal sector and its immediate challenges – the headwinds of capacity market uncertainty and post-Brexit carbon-pricing. But exposure to increasingly stringent climate policy and prevailing macroeconomic turbulence is likely to affect other fossil fuel industries too.
For example, climate policy is likely to accelerate the demise of UK oil and gas companies, many of which already operate at the margins of profitability, illustrated by the 2014 price downturn. This led the UK oil and gas workforce (employed both directly and indirectly) to contract by a third between 2014 and 2017, and production tax revenues fell below zero in 2016–17.
It will be important for the Government to ensure alignment with domestic and international climate policies as it pursues its current strategy of maximising economic recovery of the UK Continental Shelf's resources – especially as the UK recently discovered its biggest gas field in a decade, as it works to the Oil and Gas Authority's Vision 2035 (which includes doubling the UK's share in global supply chains), and as it designs future policies (including the oil and gas sector deal that is part of the UK's Industrial Strategy.
These concerns become increasingly pertinent as more financial institutions and public investors identify, assess and manage climate change risk in their portfolios. Just last week, on 21 February, Andrew McDowell, vice president of the European Investment Bank, stated that, "As we prepare our new energy lending policy, we believe that the gas industry must now explain its decarbonisation strategy and show how it is consistent with EU emissions reduction targets."
The Grantham Research Institute is currently examining the question of whether the UK government needs to start developing transition plans now for workers and communities that could be affected from an accelerated reduction in oil and gas production from the UK Continental Shelf and the nascent onshore fracking industry in the next 20 to 30 years. If there is a failure to adequately prepare, the socioeconomic ramifications will be far-reaching and long-felt – analogous to the impacts of coal mine closures in mining areas, which continue to experience labour market imbalances and, consequently, high levels of unemployment.
A lack of foresight, planning and policy frameworks at the national level have caused past failure in transitions away from coal. It is crucial that the Government and the UK's remaining fossil fuel sectors learn from these lessons and avoid making the same mistakes.
A version of this commentary was first published in Business Green.