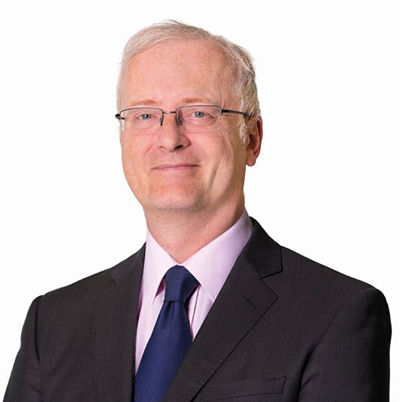 About
Simon is Retired Executive Director, Responsible Investment Portfolio Management – Columbia Threadneedle and Board Member and Lead Expert for the Impact Investing Institute. Simon has over 37 years' experience in the investment industry, with the last 32 years specialising in corporate credit. Throughout his career, Simon has taken a keen interest in the social investment space.
Simon currently sits on the Responsible Investment Advisory Council at Columbia Threadneedle as interim Chair from June. Simon also sits as an independent member on the Advisory Committees for each of the Columbia Threadneedle Social Bond Funds (for the UK fund as Chair). He is a board member and Lead Expert at the Impact Investing Institute. He continues to partner with Big Issue Invest as an advisor on Impact as part of the Big Issue Group Impact Solutions Team.
Background
Simon Bond joined Columbia Threadneedle in 2003 as a Senior Fund manager to manage institutional Investment Grade Credit Funds. Simon conceived of, launched and managed the CT UK Social Bond Fund since its inception in 2013, as well as the Threadneedle (Lux) European Social Bond Fund launched in 2017. From June 2022, he concentrated his focus on supporting Columbia Threadneedle's social bond franchise and developing other responsible investment strategies across the firm. Simon retired from the firm in March 2023.
Prior to joining the Columbia Threadneedle, Simon managed £6 billion in his role as the Senior UK Credit Fund Manager for AXA. He also worked for GE Insurance as a Portfolio Manager, Provident Mutual as a Fixed Income Analyst and Hambros Bank as an Investment Accountant and Pension Fund Investment Administrator.
Simon is a Chartered Fellow of the Chartered Institute for Securities & Investment, holds the Investment Management Certificate and the General Registered Representatives Certificate. He is a member of the Guild of Investment Managers and a Freeman of the City of London.
Research interests
Social Value through the capital markets
Impact through the bond markets (my lead expert role at III)
ICMA Social Bond Principles
The Just Transition
Impact Reporting