On 18 March 2016 this conference celebrated the 50 years of philosopher of science, structural realist and rock guitarist extraordinaire Professor John Worrall at the London School of Economics.
The 50 years of Worrall took place on 18 March 2016 and include cutting-edge work on the philosophy of science, structure, and of course rock-n-roll, with an appearance by The Critique of Pure Rhythm in which Professor Worrall shreds the electric guitar. An unforgettable event.
Worralliana
Read the whole John Worrall story … and take a look at Worrall through the ages.
Graduate Essay Competition Winner
50 Years of Worrall held a graduate student essay competition. The winner of the competition was Laurenz Hudetz, a PhD student at the University of Salzburg, for his essay:
Laurenz Hudetz, "Strengthening Categorical Equivalence: Towards an Adequate Notion of Structural Equivalence of Theories"
Laurenz will receive a copy of Proofs and Refutations, and will be joining us to give a version the paper at the conference with travel and accommodation costs covered. We received many very strong submissions for this contest and would like to thank all the students who participated.
Location
The morning session took place in the Hong Kong Theatre, on the ground floor of Clement House, Aldwych. After lunch we moved up to room CLM 5.02, on the 5th floor of Clement House.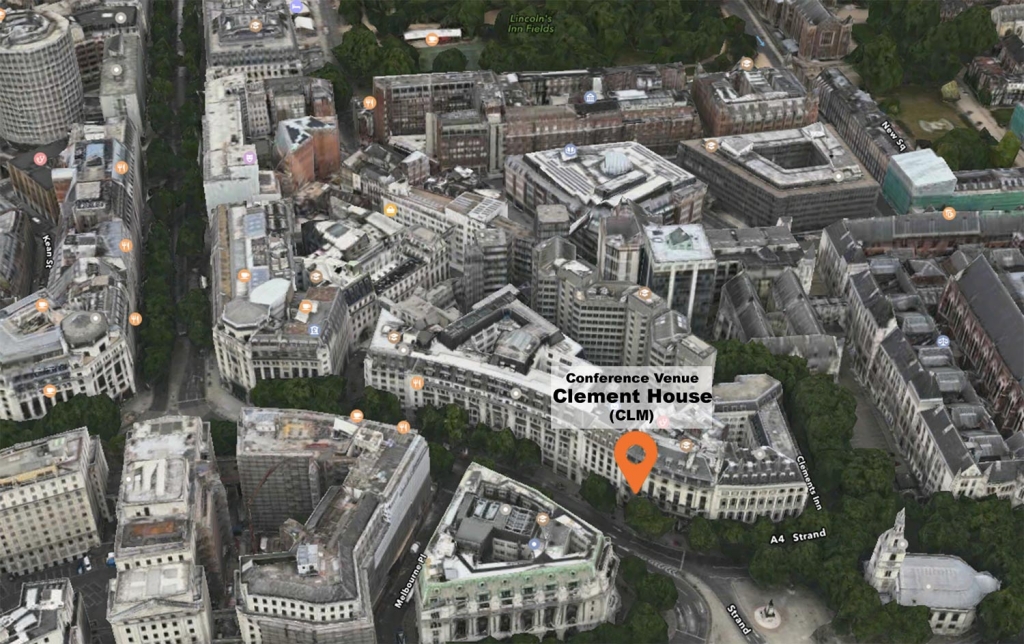 (click me for a handy Google map) 
For further help finding your way please see our campus map and map of the local area.
Accessibility Information. The LSE Clement House is a fully accessible building. For more information about accessibility at LSE, see the Accessibility Map or contact the Disability and Wellbeing Office to plan your visit.
Childcare. LSE offers convenience childcare services near campus. Visit the LSE Nursery Homepage for more information and to apply.
Programme (18 March 2016, LSE)
09:00–09:10
Arrival/Welcome
Hong Kong Theatre
Session 1 Chair: Peter Urbach
09:10–10:00
Jim Woodward
"Flagpoles, Anyone? Independence, Invariance and the Direction of Causation"
Hong Kong Theatre
10:00–10:50
Jon Williamson
"Establishing causal claims in medicine"
10:50–11:10
Coffee Break
Session 2 Chair: Ioannis Votsis
11:10–12:00
Bryan W. Roberts
"Why there is more than one kind of thing"
Hong Kong Theatre
12:00–12:50
Laurenz Hudetz
"When are theories structurally equivalent?"
12:50–14:10
Lunch
Session 3 Chair: Miklós Rédei
14:10–15:00
Philip Kitcher
"Progress in the Sciences and in the Arts"
CLM.5.02
15:00–15:50
Katie Steele
"Use-novelty & theory confirmation: Worrall's way and further out yonder"
15:50–16:10
Tea
Session 4 Chair: Jeffrey Ketland
16:10–17:00
David Papineau
"The Virtues of Structuralism"
CLM.5.02
17:00–17:30
Closing remarks
TBC
18:00–late
Rock 'n' Roll
–
Organisers
Richard Bradley
Roman Frigg
Miklós Rédei
Bryan W. Roberts
Alex Voorhoeve
Registered Discussants
Shai Agmon, Jason Alexander, Marco Ambrosi, Jon Andersson, Alex Bellamy, Katharina Bernhard, Jonathan Birch, Tom Boesche, James Bonney, Richard Bradley, Richard Bradley, Susanne Burri, Andrew Buskell, Tian Yu Cao, Silin Chen, Dimitri Coelho Mollo, Lucy Collins, Camilla Colombo, Helena Cronin, Ciaran Cummins, Maximilian Czernin, Christina Davis, Philip Dawid, Chloe de Canson, Sergio De Souza Filho, Peter Dennis, Maxime Desmarais-Tremblay, Ciara Dunne, Heather Dyke, Samuel Ebert, Owen Englefield, Lawrence Evans, Sergio Farias, Luis Flores, Josephine Frank, Alexander Franklin, Roman Frigg, Roberto Fumagalli, Katherine Furman, Maria Carla Galavotti, Donald Gillies, Wenceslao J. Gonzalez, Toby Green, Catherine Greene, Nicoletta Grifo , Ojal Grover, Sebastian Hahn, Cosh Halkin, Margherita Harris, Matt Haynes, Casey Helgeson, Dieneke Hubbeling, Lewis Humphreys, Nicholas Ichien, Andrew Jackson, Michael Joffe, Max Jones, Silke Xenia Juul-Sorensen, Todd Karhu, Jeffrey Ketland, Anita Kiricenko, Alexandra Kirienko, Romanos Koutedakis, Alexander Krauss, Nicolíçs Krsnik Vazquez, Hon Wai Lai, Ella Langham, Samuel Larn, Christian Larroulet, David Lavis, Teresa Linzner, Christian List, Patricia Lockwood, Andrzej Lodynski, Wenxin Lu, Eliza Macmillan-Scott, David Makinson, Alexandru Marcoci, Jose Francisco Martinez-Solano, Yazmine Mazon, Pedro McDade, Silvia Milano, Pujan Modi, Matyas Molnar, Mads Mork, Chelsea Murtha, Anulekha Nandi, Vasiliki Nassiopoulou, Tammy Newell, James Nguyen, Nathan Oseroff, Sophie Osiecki, Cristobal Otero, Michael Otsuka, Sebastian Perez, Tuomas Pernu, Dean Peters, Roberto Pezzuto, Avi Puri, Alexander Raubo , Miklos Redei, Katie Robertson, Conor Rohan, Noemie Roten, Rosa Runhardt, Fiora Salis, Samantha Sallie, Julia Sanchez, Lalit Saraswat, Tabea Schoeler, Maria Serban, Will Sharp, Jaime Sim, Jonathan Spring, Rhiannon Stephens, Max Steuer, Mauricio Suarez, Rory Svarc, Stuart Theobald, Peter Urbach, Virgilio Urbina Lazardi, Malik Uzma, Aron Vallinder, Philippe van Basshuysen, Yulia Volkova, Alex Voorhoeve, Ioannis Votsis, Adam White, James Wilson, Anna Worrall, Sophia Xanthopoulou, Shelly Yiran Shi