The LSE Department of Philosophy, Logic and Scientific Method offers a variety of world-class MSc degrees that provide the opportunity for deep thinking and rigorous training, whilst offering very high employment prospects.
Degrees Offered
This unique degree approaches philosophical issues in public policy through the lenses of historical and contemporary developments in ethical theory and political philosophy. From this programme's specialised selection of courses you will acquire a thorough background in moral and political theory, whilst learning to apply this knowledge to issues in public policy. Learn More…
This programme is primarily designed to be accessible and stimulating for two main audiences: those who have studied science as undergraduates and would now like to study the philosophical foundations and methodology of science in depth, and those who have studied philosophy and would now like to delve deeper into the philosophy of science. Learn More…
This programme offers a critical examination of the conceptual and methodological issues underlying social scientific research. The Department's strength in philosophy of economics and rational choice theory makes it the ideal environment in which to study, examine and critique the use of these methods within the social sciences. Learn More…
Graduate Destinations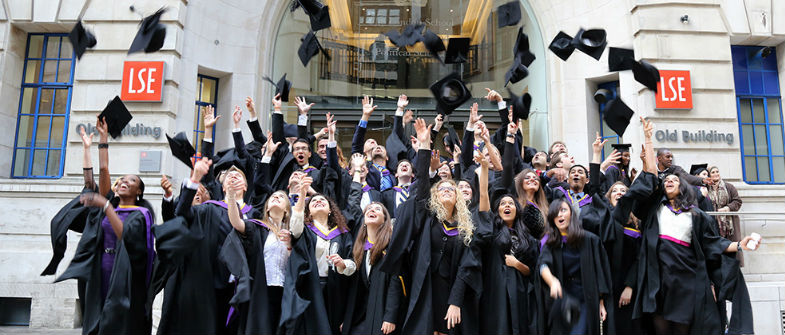 MSc degree-holders from Philosophy, Logic & Scientific Method enjoy very high employment rates, with 88% of MSc graduates from the department in employment or completing further study just six months after graduation, at an average full-time salary of £29,000.
Philosophy graduates from our department have found work in in fields like:
higher education (research and teaching)
the media
management consultancy
banking and other financial services
local and national government
The department's emphasis on creative thinking, rigorous scientific method and skills relevant to many social problems makes our MSc students some of the best prepared in the world for the modern job market.
LSE Careers has information about what jobs our graduates go into approximately 15 months after they graduate, so you can see your possible career path from our previous students. Please check this page for more info.
What It's Like
The Courses
The department offers many exciting master's courses, involving a wide number of philosophical topics and their intersection with the sciences and social sciences.
Each week, each of your courses will provide a minimum of a one hour lecture and a related class, plus an hour and a half seminar with your lecturer. You'll also learn the subtleties of writing a masters dissertation in your degree programme's Dissertation Seminar. Masters students get lots of face-to-face time with Faculty at LSE, and all lectures are done by Faculty.
All lecturers also offer weekly office hours for feedback and advisory sessions, in which you can further discuss material from the lectures and classes. You will also have a personal academic advisor to provide assistance and guidance.
There is some variation in assessment for different courses, but most typically, you will have an examination for each course in June of the year in which you have taken it, as well as an essay due at the beginning of May. For each course, you will have to complete several essays and/or exercises as part of your class work.
Application Process
Applications for our MSc degrees open around mid-October and usually close in late April. To improve your prospects, students are encouraged to apply early in the application cycle. Further information about the application process is available on the Graduate Admissions website.