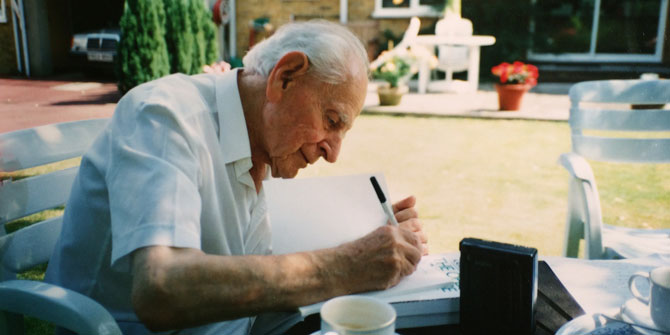 LSE established the Sir Karl Popper Memorial Fund in 1994, the year of Popper's death. The fund supports the prestigious Sir Karl Popper Memorial Lectures, as well as the Sir Karl Popper Prize for LSE students.
One of the leading philosophers of the 20th century, Sir Karl Popper founded the Department of Philosophy, Logic and Scientific Method in 1946. Critical rationalism was the cornerstone not only of his political philosophy but also of his views on the method and practice of the natural and the social sciences. It was through Popper's efforts that falsifiability entered public consciousness as a defining criterion of the method of science. In addition to being instrumental in shaping 20th century philosophy of science, Popper was one of the century's foremost defenders of democratic liberalism in political philosophy.
When Karl Popper died in 1994, John Watkins and other members of the Department of Philosophy, Logic and Scientific Method worked with the London School of Economics to establish the Sir Karl Popper Memorial Fund. Thanks to many generous donations, this fund has for over 20 years supported the work of LSE students inspired by Popper's work with the Sir Karl Popper Memorial Prize, while also supporting a memorial lecture series featuring lectures in honour of Popper. If you are interested in supporting the Karl Popper Memorial Fund so that it may continue to serve this mission, please contact Dr. Bryan W. Roberts at b.w.roberts@lse.ac.uk.
The 8th Sir Karl Popper Memorial Lecture was delivered by Sir Paul Nurse on 28 September 2016. Sir Paul is an English geneticist, Former President of the Royal Society and Chief Executive and Director of the Francis Crick Institute. He was awarded the 2001 Nobel Prize in Physiology or Medicine for his work on the protein molecules that control the division of cells in the cell cycle.
The Sir Karl Popper Memorial Lectures
2016 Sir Paul Nurse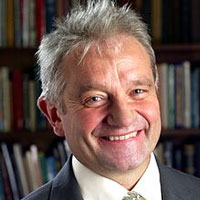 'How philosophy drives discovery: A scientist's view of Popper' – Podcast
28 September 2016
2013 Helga Nowotny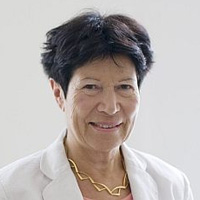 'The Cunning of Uncertainty' – Podcast Slides
15 October 2013
2012 Abdulkarim Soroush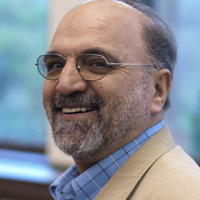 'Critical Rationalism and Religious and Political Reform in Iran' – Podcast
15 March 2012
The Sir Karl Popper Memorial Fund would like to thank the Austrian Cultural Forum for the generous support they have offered toward the 2012 Lecture.
2007 Michael Baum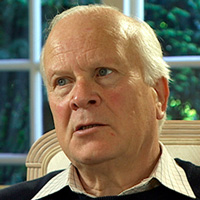 'Popperian Pathways: the demarcation between quack cancer cures and scientific remedies' – Transcript + Slides
6 November 2007
2004 Marcello Pera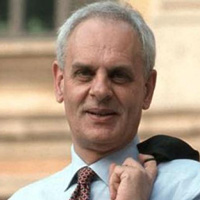 'Multiculturalism and the "Open Society"; a Popperian Approach' – Transcript
10 February 2004
2002 Centenary Symposium in Honour of Sir Karl Popper
4 December 2002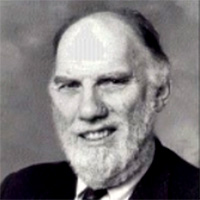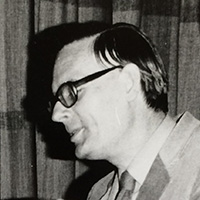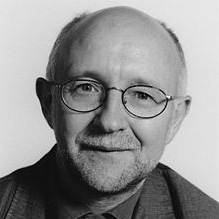 Isaac Levi, 'Abduction with or without Induction: How Peircean is Popper?'
Michael Redhead, 'Popper and the Einstein–Podolsky–Rosen Experiment'
John Worrall, 'Popper and the Logic of Scientific Discovery'
This Symposium also featured a discussion 'A Dialogue on the Intellectual Impact of Popper's The Open Society and Its Enemies' with speakers Lord Dahrendorf, Professor Anthony O'Hear, and Professor Edward F. McClennen.
1998 Lord Dahrendorf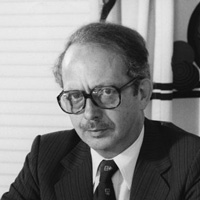 'The Open Society: Useful Project or Empty Concept?'
1 December 1998
1995 Patrick Suppes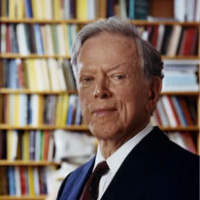 'The Nature of Freedom'
23 November 1995
Management Committee
John F. Allen
Luc Bovens
David Miller
Bryan W. Roberts (Chair)
Featured image: Sir Karl Popper at his home in Kenley in 1994 / photo by Adam Chmielewski