Exploring, challenging, and reinventing the foundations of modern physics: scenes from an exciting 3-day conference, 16-18 July 2016 at the London School of Economics.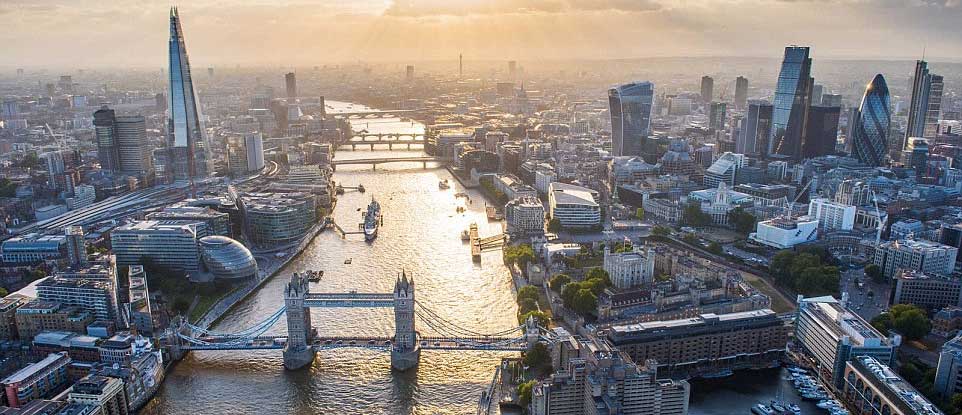 Lectures
Opening lecture by Richard Dawid and a public lecture by Carlo Rovelli, author of "Seven brief lessons in physics" Podcast
Conference
Information
Conference Photos Slides Papers Carlo Rovelli Podcast Carlo Rovelli Video
The 18th UK-European Foundations of Physics Conference took place in the London School of Economics, London, UK, between July 16-18, 2016. Registration for this event was £40, and included 5 coffee breaks, a casual conference dinner with wine, and admission to all the talks.
The conference was devoted to all foundational aspects of modern physics, and it also intended to create a forum for dialog between physicists and philosophers of physics. Submissions were invited for contributed talks and proposals for symposia with foundational content and character on any subfield in physics.
Talks
Each contributed talk was allotted 30 minutes, including questions time, so presentations were intense and snappy! The complete programme is available here.
Accessibility Information
The conference took place in the LSE New Academic Building (NAB), which is a fully accessible building. For more information about accessibility at LSE, see the Accessibility Map or contact the Disability and Wellbeing Office to plan your visit.
Childcare
LSE offers convenience childcare services near campus. Visit the LSE Nursery Homepage for more information and to apply.
Visiting London
You can use Google Maps to reliably find directions to LSE New Academic Building where the first two days of the conference took place. The closest tube station is Holborn station, which is on the Central Line and the Piccadilly Line. For information about buses, tubes, and which sorts of transportation tickets to by, visit this Oyster FAQ: Which Card to Buy?
Note that the UK uses a 220V 3-prong electric sockets. The plugs look like this.
Conference
Programme
Programme Outline
Saturday, 16 Jul 2016
09:00-09:45
Registration
09:45-10:00
Welcome
10:00-11:30
Opening Lecture: Richard Dawid, "Delimiting the Unconceived: Extending the Range of Confirmation in Physics"
11:30-12:00
Coffee
12:00-13:00
Parallel Sessions
13:00-14:30
Break for Lunch
14:30-16:30
Parallel Sessions
16:30-17:00
Tea
17:00-19:00
Parallel Sessions
Sunday, 17 Jul 2016
10:00-11:00
Parallel Sessions
11:00-11:30
Coffee
11:30-13:30
Parallel Sessions
13:30-15:00
Lunch
15:00-17:00
Parallel Sessions
17:30-19:30
Conference Dinner
19:30-21:00
Open Public Lecture: Carlo Rovelli Podcast
Monday, 18 Jul 2016
09:30-10:30
Parallel Sessions
10:30-11:00
Coffee
11:00-12:00
Parallel Sessions
12:00-13:30
Break for Lunch
13:30-18:00
Boat to Greenwich
(Information below)
Greenwich
Excursion
Those who weren't completely exhausted joined us for an afternoon excursion to Greenwich. After the last Monday parallel sessions, we had a quick lunch and met on the New Academic Building patio across from Lincoln's Inn Fields at 1:30pm. From there we walked 15min down to Embankment Pier to catch the 2:20pm Thames Clipper public-transportation boat Eastbound to Greenwich. It's a lovely boat ride to Greenwich Pier, and passes many major London sites along the river including the Tower of London and Shakespeare's Globe.
Once we arrived at Greenwich Pier, we walked by the 17th century Old Royal Naval College designed by Christopher Wren, and then made our way through Greenwich Park and end at the Meridian Line and historic Royal Observatory and the Prime Meridian line.
History
The 17th UK and European Conference on Foundations of Physics (2013, Munich)
The 11th UK Meeting on Foundations of Physics (2002, Oxford)
Organisation
Organising Committee
Roman Frigg
Miklós Rédei (chair)
Bryan W. Roberts
Katie Robertson (assistant organiser)
Programme Committee Chairs
Programme Committee
Aristidis Arageorgis
Jeremy Butterfield
Eric Cavalcanti
Dennis Dieks
Ivette Fuentes
Jan Hamhalter
Meinard Kuhlmann
James Ladyman
Matt Leifer
John Manchak
Fred Muller
Hans de Raedt
Kasia Rejzner
Mairi Sakellariadou
Nicholas Teh
Jos Uffink
Giovanni Valente
Charlotte Werndl
Conference Speakers
Adán Sus, Alexei Grinbaum, Andrea Mari, Giacomo De Palma and Vittorio Giovannetti, Andreas Pithis, Angelo Cei, Anthony Sudbery, Bernard Kay, Bryan W Roberts and Nicholas J Teh, Carina Prunkl, Carlo Rovelli, Charles Sebens, Charlotte Werndl and Roman Frigg, Chris Dewdney, Christian de Ronde, Christian Loew, Cristian López, Daniel Bedingham and Owen Maroney, Daniele Oriti, Dominic Horsman and Samson Abramsky, Viv Kendon and Susan Stepney, Douglas Earl, Elay Shech, Emily Adlam, Enno Fischer, Eric Cavalcanti, Erik Curiel, Fedde Benedictus, Francesca Vidotto, Gabriele Carcassi, Christine A. Aidala, David John Baker and Lydia Bieri, Geoffrey Sewell, Giulio Chiribella and Carlo Maria Scandolo, H.G. Callaway, J. Brian Pitts, James Fraser, James Weatherall, Jeffrey Barrett, Jeremy Steeger, Jeroen van Dongen, Johannes Kleiner, John Corbett, John Dougherty, John Manchak, Jonathan Bain, Joshua Eisenthal, Joshua Luczak, Juliusz Doboszewski, Keming Chen, Keizo Matsubara, Kevin Coffey, Ko Sanders, Laurenz Hudetz, Leonardo Disilvestro and Damian Markham, Lucas Dunlap, Marc Holman, Marco Corgini, Marco Giovanelli, Marina Baldissera, Mario Hubert, Mark Addis, Markus Mueller and Philipp Hoehn, Márton Gömöri and László E. Szabó, Mathias Frisch and Michael Dascal, Matt Farr, Matt Leifer, Matthias Egg, Mauro Stenico, Michael Cuffaro, Nahuel Sznajderhaus, Neil Dewar, Newton Da Costa and Christian de Ronde, Nick Huggett, Niels Martens, Olimpia Lombardi and Cristian López, Pablo Acuña, Panayiotis Nicos Kaloyerou, Patricia Palacios, Peter Evans, Philipp Hoehn and Christopher Wever, Radin Dardashti, Ramin Zahedi, Rathindra Nath Sen, Richard Dawid, Ronnie Hermens, Ryan Samaroo, Samuel Fletcher, Sean Tull, Sebastian De Haro, Dennis Dieks, Jeroen van Dongen and Nick Huggett, Sebastian Fortin and Federico Holik, Sebastian Fortin and Olimpia Lombardi, Shan Gao, Song Tian, Sorin Bangu, Stefano Gogioso, Thomas Barrett, Thomas Moller-Nielsen, Tushar Menon, Vincent Ardourel
Sponsors