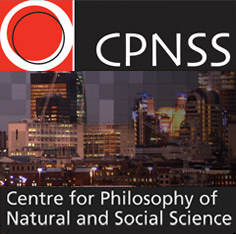 The Centre for Philosophy of Natural and Social Science (CPNSS) runs a full and varied programme of conferences throughout each academic year. CPNSS conferences address cutting-edge issues in philosophy of science, philosophy of the social sciences and related disciplines, and are attended by some of the field's top researchers. On this page you'll find details of forthcoming conferences as well as an archive of those held at CPNSS over the past few years.
25 June

at LAK 2.06

This one-day workshop will bring together scholars from around the world to celebrate the work of Professor Christian List, who recently moved from LSE to the Munich Center for Mathematical Philosophy at LMU Munich. Confirmed speakers include Jonathan Birch, Zsuzsanna Chappell, Franz Dietrich, Ch...

24 September

–

25 September

at LAK 2.06

This conference is organised by Deborah Mayo and Roman Frigg. Further info about the project is available on the Phil-Stat-Wars website.