Kieran Oberman: Let Evil Prevail (LSE Festival)
15 June, 6:30 pm

–

7:30 pm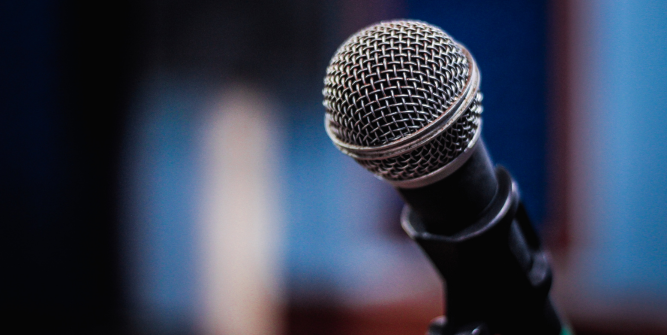 After success at the Edinburgh Fringe, the philosophy show about the ethics of killing comes to LSE.
When people are attacked by criminals, terrorists, or despots, we feel an urge to respond. Billions are spent on police and military operations to protect people from attack.
In this show, LSE Philosophy Associate Professor Kieran Oberman argues that we are getting things all wrong. Strange as it sounds, justice often requires that we let evil prevail. Expect intriguing hypothetical examples, agonizing moral dilemmas and fiendish philosophical puzzles in a show that just might end up changing your opinions regarding the world's most pressing problems.
Meet our performer
Kieran Oberman (@KieranOberman) is Associate Professor of Philosophy at LSE. He is a political philosopher, specialising in the ethics of war and migration. He obtained his DPhil in Politics from Oxford University and has since held positions at the University of Louvain, Stanford University, the Asian University for Women and University College Dublin.
Registration
More about this event
This event is part of the LSE Festival: People and Change running from Monday 12 to Saturday 17 June 2023, with a series of events exploring how change affects people and how people effect change. Booking for all Festival events will open on Monday 15 May.
The Department of Philosophy, Logic and Scientific Method (@LSEPhilosophy) at LSE was founded by Professor Sir Karl Popper in 1946, and remains internationally renowned for a type of philosophy that is both continuous with the sciences and socially relevant.
Twitter hashtags for this event: #LSEFestival