Daniel M. Hausman (Madison): "Is social science possible?" (Auguste Comte Memorial Lecture)
4 October 2017, 6:30 pm

–

8:00 pm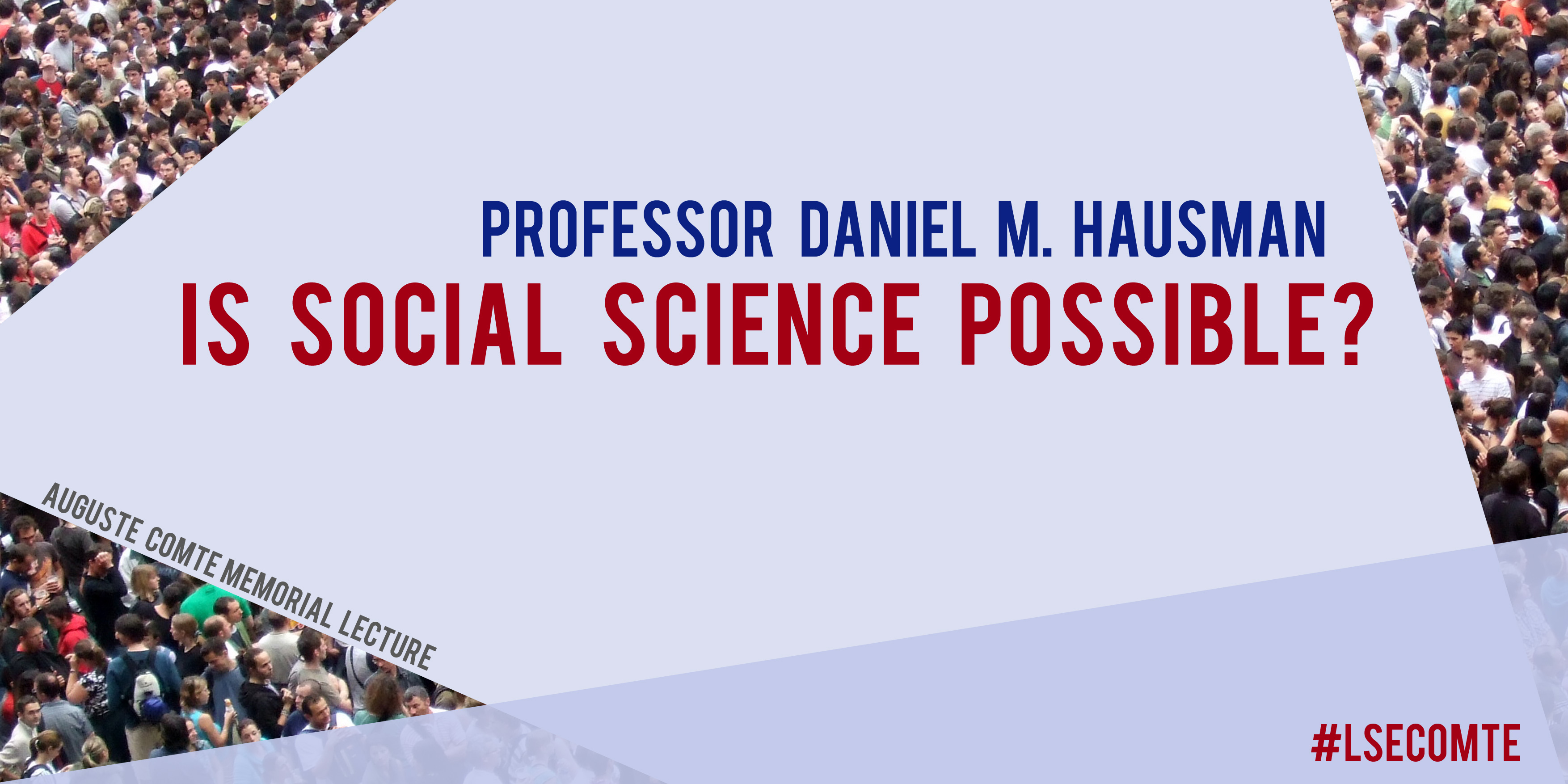 Using economics as an example, this lecture addresses a perennial philosophical question that also occupied Auguste Comte: Can inquiries into social phenomena be sciences?
Speaker
Daniel M. Hausman is the Herbert A. Simon and Hilldale Professor of Philosophy at the University of Wisconsin-Madison, and a Ludwig M. Lachmann Research Fellow with the Centre for Philosophy of Natural and Social Science.
Professor Hausman's research focuses on methodological, metaphysical, and ethical issues at the boundaries between economics and philosophy, and in collaboration with Michael McPherson, he founded the journal Economics and Philosophy and edited it for its first ten years. He is also the editor of The Philosophy of Economics: An Anthology (3rd edition 2007).
His most recent book is Valuing Health:Well-Being, Freedom, and Suffering (2015).
Chair
Johanna Thoma is an Assistant Professor here in the Department. Her main research is in practical rationality and decision theory and she is particularly interested in questions of rationality over time, and in the context of uncertainty.
This event is free to attend and does not require registration.