Expert Workshop – Explaining Cancer
1 November 2022, 1:30 pm

–

3:30 pm
Event Navigation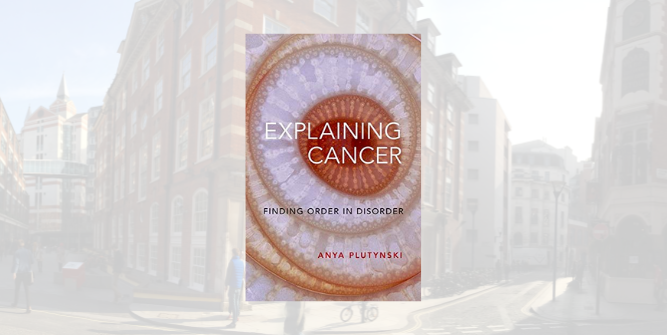 Anya Plutynski is the winner of the 2021 Lakatos Award for her book Explaining Cancer. Finding Order in Disorder (OUP 2018). To engage fully with the winner's work, we organise an expert workshop on the day of the Award Lecture. The workshop features four talks by experts on the cancer research who engage with themes from Plutynski's book.
Date and Place: 1 November 2022, Lakatos Building, Room LAK2.06
Organiser: Roman Frigg
13.30 – 13.50   Anya Plutynski (Washington University in St. Louis): Précis of Explaining Cancer
13.50 – 14.40   Samir Okasha (University of Bristol): Cancer, Causality and Evolution: some reflections on Anya Plutynski's Understanding Cancer.
14.40 – 15.30    Carl Cranor (UC Riverside): Varieties of Scientific Evidence for Policies
15.30    Coffee Break and Group Picture
Cancelled due to unforeseen circumstances:
Lucie Laplane (Sorbonne Paris I): Where does Philosophy of Cancer stand?
Elselijn Kingma (King's College London): Cancer, screening, and the concepts of health and disease