Cumberland Lodge Weekend 2022
18 November, 5:00 pm

–

20 November, 3:00 pm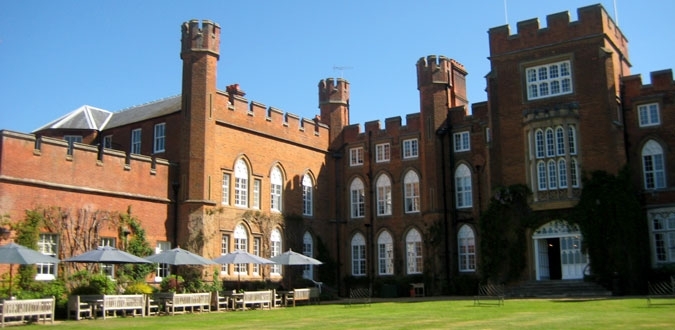 Join the #LSEPhilosophy Cumberland Lodge Weekend 2022!
We are happy to announce that we will be offering a Cumberland Lodge Weekend on 18-20 November 2022! 
This year, the Cumberland Lodge weekend will be centred around the theme of 'Animals and Society' offering a variety of interesting talks. Additionally, there will be plenty of opportunity to socialise with the faculty and your peers and to enjoy the scenic views of Cumberland Lodge and surroundings. 
About Cumberland Lodge
Cumberland Lodge is a secluded venue in the heart of Windsor Great Park offering historic rooms as well as a spacious park. It is renowned as a place for conference spaces that offer the ideal environment for deep thinking and reflection.
Attending Faculty
Ali Boyle
Andrew Crump
eva read
Heather Browning 
Jonathan Birch (academic lead)
Martha Ojo (main organiser)
Preliminary Programme
Please note: While the titles of talks may be subject to change, all other aspects of the programme are finalised. 
Friday, 18 November 2022
5.00pm – 6.00pm  Arrival / Tea
6.00pm  Welcome to the Lodge
6.15pm  Jonathan Birch: 'Animals, Policy and Law: An Introduction'
7.15pm  Dinner
9.00pm  Games night hosted by Martha Ojo
10.00  Bar opens
Saturday, 19 November 2022
8.15am – 9.00am Breakfast
10.00am – 11.00am Jonathan Birch: 'The Edge of Sentience'
11.00am – 12.00pm Andrew Crump: Title TBA
12.00pm – 1.00pm eva read: Title TBA
1.00pm – 2.00pm   Lunch
2.00pm – 5.15pm Free time with optional group walk
5.15pm – 6.15pm  Heather Browning: 'The Problem of Interspecies Welfare Comparisons'
6.15.pm – 7.15pm  Ali Boyle: 'Unearthing Animal Minds'
7.15pm  Dinner
9.00pm  Party in the basement hosted by Martha Ojo 
Sunday, 20 November 2022
Please vacate rooms by 9:00am
8.15am – 9.45am  Breakfast
10.00am – 1.00pm  Free time with options including chapel service and group walk
1.00pm – 2.00pm Lunch
2.00pm – 3.00pm Jonathan Birch: 'The Question of Genome Editing'
3.00pm  Departure
Transportation
Students are expected to make their own way to Cumberland Lodge. If you would like to travel with other students, upon purchase of the ticket and registration, you will have the option to opt into a 'travel group' made up of other students.  
Prior to the trip you will be put into contact with your travel group to coordinate. Further, a travel guide to Cumberland Lodge, including train times etc. will be forwarded to all students prior the event.
Tickets
The weekend costs £109 per person. You can buy the tickets directly in the LSE e-shop via the link below. Please note: Tickets are on a first come first basis! Once they sell out, no new tickets will be released.
New deadline! 2 November 2022 – please buy your tickets before that date
Link to the ticket shop: https://eshop.lse.ac.uk/product-catalogue/philosophy/events/philosophy-cumberland-lodge-trip-2022
Bursaries
There are four bursary places available to students. The bursary covers all expenses for the weekend; room & board, & transport to and from Cumberland Lodge. 
To be considered, students must fill out this form by 6pm on Friday 14 October 2022. 
Successful applicants will be notified a week after the deadline. Other applicants should consider their application unsuccessful if they are not contacted by Friday 21 October 2022. 
Questions?
In case you're having any questions, please get in touch with Student Experience and Events Officer Martha (m.ojo@lse.ac.uk).
We are looking forward to meeting you at Cumberland Lodge!
What to expect