Choice Group Seminar by Vanessa Carr (LMU): 'Believing in Success Against the Odds'
29 November, 4:30 pm

–

6:00 pm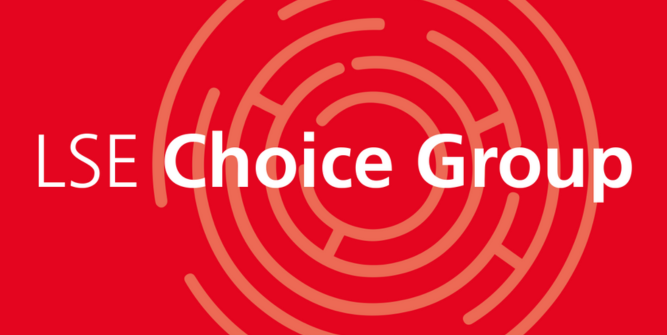 Abstract: We sometimes intend to do things that we appropriately recognise to be difficult, so that the odds of failure are significant. This raises some questions: when intending to do something that one recognises to be difficult, does one believe that one will succeed "against the odds"? What is it to hold such a belief? Can it be rational to hold such a belief? I argue here that an agent can, in certain contexts, intend to do something that they recognise to be difficult, rationally believing that they will succeed "against the odds", where this is a matter of believing both that they will do what they intend to do, and also that there is a significant chance that they won't.
Vanessa Carr is an Assistant Professor at the Chair for Philosophy and Decision Theory at LMU.
This event will take place in person on LSE's campus. However, those unable to attend in person will have the option of taking part online.
To join online just follow these instructions:
Please note that these events are routinely recorded, with the edited footage being made publicly available on our website and YouTube channel. We will only record the audio, the slides and the speaker and will not include the Q&A section. However, any question asked during the talk itself will feature in the final edit.