Key details
On campus open programme

On campus

1 week, full-time

The Marshall Institute
Build the insights, frameworks and tools to shift your organisation towards social impact.
Social impact is fast becoming a defining issue for competitive advantage and long-term survival in today's global business environment. With increasing focus from shareholders and customers on social return, the imperative to balance doing well with doing good has never been greater, whatever your organisation or industry. At the same time, social purpose organisations are increasingly looking to market and business mechanisms to resolve social problems.
Purpose and Profit: The Essentials of Social Business gives you the expert understanding, insights and practical toolkit to steer your company towards a more pro-social orientation, to launch your own socially-focused entrepreneurial venture, or to invest for impact and social change. Intensely practical yet simultaneously enriched by the very latest theory on management and social purpose, this course is led by some of the world's foremost authorities in economics, finance and impact investing, social entrepreneurship and public policy.
You emerge fully empowered with the strategic, leadership and entrepreneurial capabilities to create economic value while driving meaningful social impact.
A profound and transformational learning experience for you. Immediate and actionable insights for your organisation.
How you learn
This intensive course integrates hands-on, practical experiences with cutting-edge management theory and the very latest thinking on social business. You join a cohort of senior decision-makers and entrepreneurs from highly diverse backgrounds, exploring and debating critical issues and real-world case studies.
Each day of the programme introduces new concepts, dimensions and tools. You interact with some of the world's most renowned academics in social business and policy, with closing sessions led by senior practitioners, including investors, heads of corporate social responsibility and social entrepreneurs. These sessions deliver fresh perspectives on the day's topic.
Join our mailing list
Sign up to get more information about Purpose and Profit: The Essentials of Social Business
This programme addresses the needs of executives working to orientate their firms towards social purpose and of entrepreneurs who want to launch a social venture. It's particularly relevant to participants working in high social impact sectors such as education, health, food and agriculture, environmental protection, supply chain management and more. Participants include:
Senior leaders and managers of financial and commercial corporations looking to develop public benefit or social purpose within their firms.
Senior leaders and managers in financial and commercial corporations with responsibility for corporate social responsibility activities.
Senior leaders and managers wishing to switch in mid-career from financial and commercial organisations to social businesses.
Social entrepreneurs and aspiring social entrepreneurs.
Consultants working to support corporations in strategic realignment.
At LSE we understand the complex interconnectedness of the challenges facing our world. As Europe's foremost social science university, we know that it is only by managing this interconnectedness that you can secure sustainability and success in business. All of our world-class programmes for business leaders leverage the fullest benefits of our renowned, interdisciplinary expertise – science, economics and political and institutional interplay that undergird global business – so that you emerge with the fully rounded understanding, and the leading-edge strategic tools to navigate complexity and spearhead meaningful change.
The programme is taught by: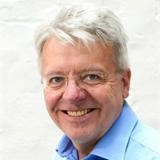 Professor Stephan Chambers
Director and Professor in Practice LSE Department of Management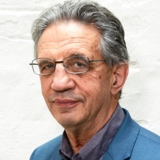 Professor Sir Julian Le Grand
Professor of Social Policy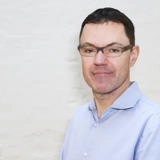 Dr Jonathan Roberts
Teaching Director and Senior Lecturer in Practice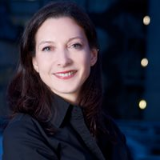 Dr Julia Morley
Assistant Professor of Accounting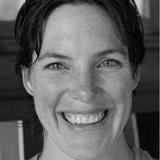 Kerryn Krige
Senior Lecturer in Practice
The Marshall Institute works to improve the impact and effectiveness of private action for public benefit. The Institute informs and coordinates the efforts of citizens, researchers, private sector organisations, and social entrepreneurs who are working to tackle the world's most pressing challenges
Fees and entry requirements
Tuition fee: £6,950
This covers all tuition, course materials, daily lunches and networking events. You will receive an LSE certificate of completion at the end of the course.
Entry requirements
All LSE executive education participants are required to have:
Fluency in English.
A good undergraduate degree or significant work experience in a relevant role(s).
Minimum five years' professional experience. Typically our participants have more than ten years' work experience, but we will consider those with less experience who have enjoyed an accelerated career path to a senior level.