What is Spark?
Introducing Spark - Summer School's own professional skills programme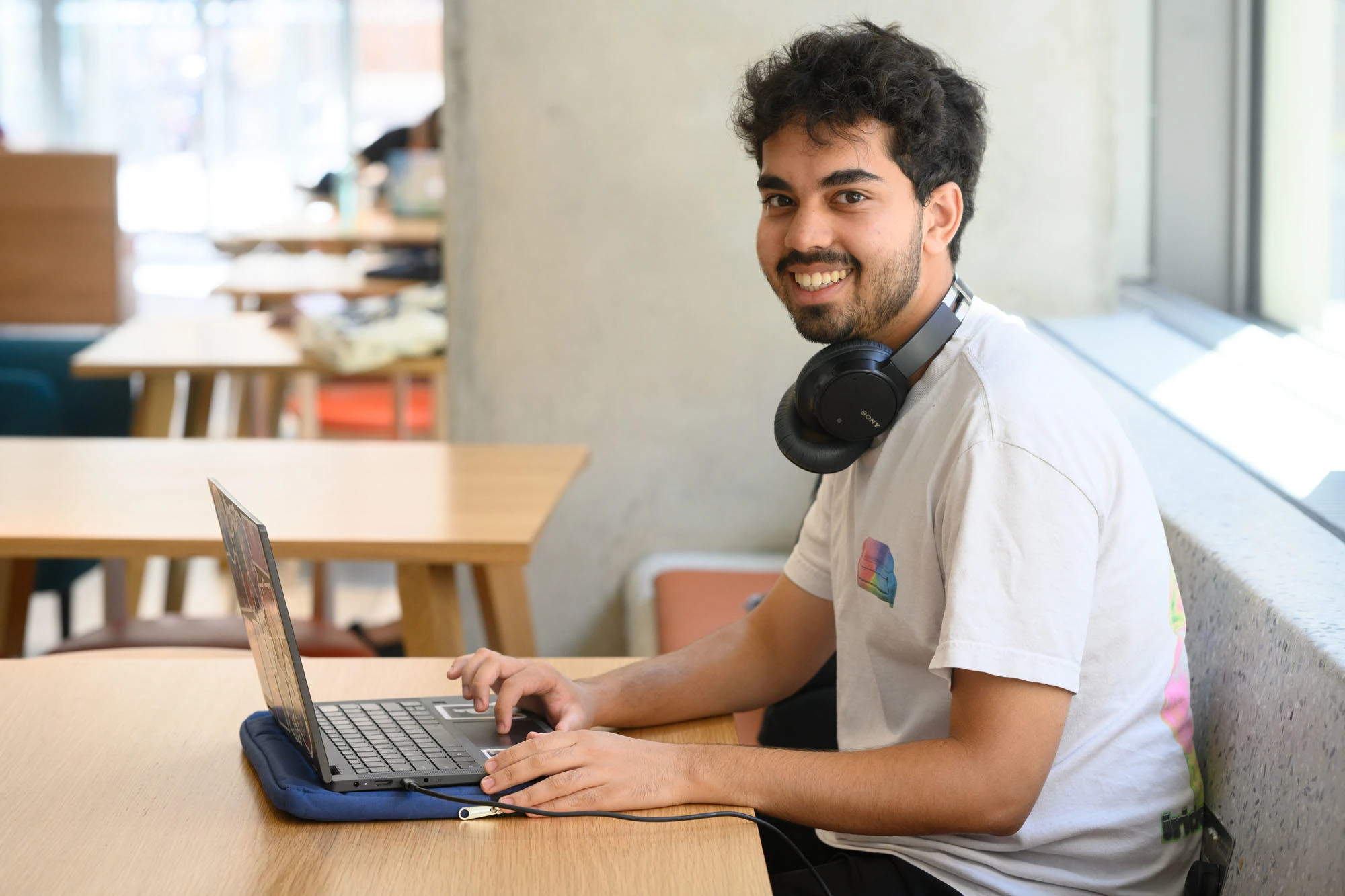 At LSE Summer School, we don't only offer a world-class education, we also offer you world-class extracurricular activities to enhance your personal and professional development alongside your academic growth.
Spark is a programme of exciting events, bootcamps, panels, pitches and workshops that helps students enhance their professional skills for today's rapidly developing workplace. The Spark programme runs in conjunction with academic courses and the social programme, so that you can focus on each area of development equally.
Within Spark, you will gain access to some of the most dynamic and exciting industry experts and business leaders in the LSE ecosystem. In collaboration with LSE Careers, Digital Skills Lab, LSE LIFE and the School's entrepreneurship hub, LSE Generate, Spark offers unique and detailed insight into how to make yourself stand out in the professional world.
Spark events are organised into 6 subtopics, to give you the widest choice of skills to develop. You'll find there is something to interest you, whatever your career aspiration!
Digital Skills
Through a series of workshops, you can learn how to use technology effectively to complete tasks, solve problems, and communicate with others. For example, we run a session that focuses on understanding programming languages such as Python. These skills are becoming increasingly important in today's digital age, as more and more industries are becoming dependent on technology and digital tools.
Entrepreneurship
At events such as our Entrepreneurial Bootcamp and Female Founders Evening, you will learn how to successfully start, grow, and manage a business venture. Sessions will focus on developing skills such as innovative and creative thinking, risk management and networking, which are valuable not only to those looking to start a business but to anyone who would like to develop their entrepreneurial mindset – a skill prized by many graduate employers in today's fast-changing business environment. You will also gain unique insight into the challenges of entrepreneurship, and expert advice on how to tackle them.
Industry Insights
Within our Industry Insight programme, you will gain a deeper understanding of individual industries, their current trends, challenges, and opportunities. In previous years, we hosted leading experts in consulting, Investment Banking, and Fintech, who discussed market dynamics, competitive landscapes, and disruptive technologies within their area of expertise. Industry insights are useful for individuals looking to enter or advance in a particular professional sector, by helping you to understand the industry, its dynamics and how to be successful in it.
Job Search Skills
In this range of workshops, you will learn how to find and apply for job opportunities in a rapidly fluctuating job market. You will be more effective and successful in your job search and increase your chances of finding a job that is a perfect fit! From concise CV and cover letter writing to LinkedIn curation and how to successfully approach interviews and assessment centres, you will acquire practical knowledge and confidence to take the first steps in your career.
Postgraduate Study
Postgraduate study skills explore the abilities and strategies that are necessary to effectively apply for a postgraduate programme, such as a Master's or Doctoral degree, and to perform effectively when you start the course. Skills such as essay writing, application curation and successfully marketing yourself to academic institutions will be covered in a series of talks. Having strong postgraduate study skills can help individuals to be more effective and successful in their postgraduate studies and to achieve their academic and professional goals.
Wellbeing
In our series of interactive activities, you will learn strategies that are necessary to maintain good physical, emotional, and mental health in the workplace and in personal life. Sessions on mindfulness, stress management and how to worry effectively will equip you to handle any situation and achieve a balanced life. Individuals who practice healthy wellbeing techniques often improve productivity, have greater job satisfaction, and are happier in work and life.
So, whether you want to work in a Fortune 500 or an NGO, whether you see yourself in consulting or commerce, finance or fashion, information technology or infrastructure – or even if your dream is to launch your own unicorn – we invite you to join us this summer. And "Spark" the future that you want.
Have a look at all the exciting events that we have offered previously. We will be offering most of these again in 2023 and much more – so stay tuned and keep an eye out for updates!
Join our mailing list
Sign up to get more information