Key details
On campus open programme

On campus

1 week, full-time

Department of Finance
Develop a deep understanding of best practices in investment management.
Success for asset management firms requires three things. First, the company must have an effective investment strategy. Second, the investment strategy needs to be implemented efficiently. Third, the company has to successfully handle the non-investment elements of the business, such as marketing and compliance. This programme covers all of these elements, exploring the perspectives of both investment managers and those individuals and institutions that provide capital to them, to enable you to make an immediate and long-lasting impact on your organisation.
The programme focuses on investments in traded securities (such as stocks, bonds, derivatives) but also considers alternatives in private equity and venture capital.
A profound and transformational learning experience for you. Immediate and actionable insights for your organisation.
Key topics:
Modern Portfolio Theory
Behavioural Finance
Quantitative Investing
Liquid Investment Alternatives
Illiquid Investment Alternatives
Performance Measurement
Investment Synthesis
How you learn
Effective Asset Management is an intense five-day programme. Professor Christopher Polk combines dynamic lectures teaching fundamental asset management concepts with case studies that build on these key ideas while also illustrating recent developments in global investing. Group work and spirited class discussion are a key component of this highly-interactive course. All teaching takes place in the heart of London – the world's second largest asset management centre after the US.
View the provisional programme timetable below:
Join our mailing list
Sign up to get more information about Effective Asset Management
This programme is designed for rising and senior professionals in the financial services industry who currently work in asset management or are interested in entering the field. This audience includes, but is not limited to:
Portfolio managers looking to perfect and update their existing skills
Investment strategists, market strategists, and financial advisors
Current and future executives in the hedge fund, mutual fund, ETF, private equity, and venture capital investment spaces
Ambitious executives looking to move into investment management
Executives at capital allocators such as pension funds, endowments, sovereign wealth funds, family offices, insurance companies and banks
Regulators, lawyers, and journalists who want to enhance their understanding of the investment management industry.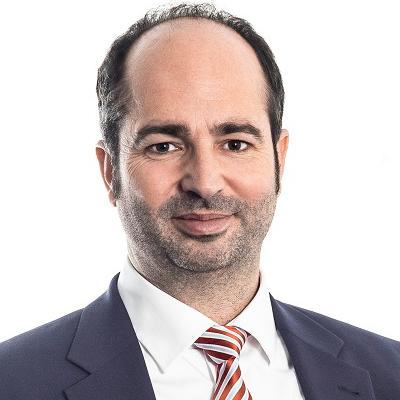 "The wide variety of people, companies and issues represented within the cohort means that different participants present with an interesting range of investment strategies"
At LSE we understand the complex interconnectedness of the challenges facing our world. As Europe's foremost social science university, we know that it is only by managing this interconnectedness that you can secure sustainability and success in business. All of our world-class programmes for business leaders leverage the fullest benefits of our renowned, interdisciplinary expertise – the science, the economics, the political and institutional interplay that undergird global business – so that you emerge with the fully rounded understanding, and the leading-edge strategic tools to navigate complexity and spearhead meaningful change.
The programme is taught by: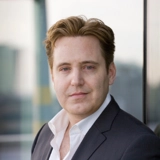 Professor Christopher Polk
Professor of Finance
The Department of Finance at LSE enjoys a pre-eminent global reputation both for its teaching and the quality of its research. The Department is fully engaged across the spectrum of finance subfields, from corporate finance, asset pricing theory, risk management, empirical analysis of capital markets, behavioural finance, portfolio analysis, derivatives pricing, microstructure and financial econometrics.
Fees and entry requirements
Tuition fee: £7,950
This covers all tuition, course materials, daily lunches and networking events. You will receive an LSE certificate of completion at the end of the course.
Entry requirements
All LSE executive education participants are required to have:
Fluency in English.
A good undergraduate degree or significant work experience in a relevant role(s).
Minimum five years' professional experience. Typically our participants have more than ten years' work experience, but we will consider those with less experience who have enjoyed an accelerated career path to a senior level.
Familiarity with Excel will be assumed. All valuation techniques will be taught in class, but a degree of familiarity with basic discounting would be beneficial.