Key details
On campus open programme

On campus

1 week, full-time

Department of Finance
Master financial frameworks, language and tools to make better decisions for your organisation.
Assessing your organisation's financial health and determining its critical needs can be complex. Making informed decisions that add real value requires a solid understanding of the right analytical tools. This intensive programme empowers you with the finance acumen, frameworks and language to assess requirements, evaluate investments, improve strategic resource allocation and communicate more effectively with other stakeholders in your organisation and your financial ecosystem.
A transformational learning experience for you. Immediate impact for your organisation.
Key topics:
Explore financial analysis and financial forecasting
Master the essentials of valuation
Discover discounted cash flow analysis and how to apply it to assess investments
Deploy capital structure analysis, interacting with capital markets and optimal capital structure
Gain expert understanding of mergers and acquisitions
Apply financial analysis learned on the course to value an acquisition
How you learn
Finance for Executives is an intensive and interactive five-day programme that accelerates your understanding and mastery of the core finance concepts, tools and frameworks you need to deliver game-changing impact within your organisation and ecosystem. The programme explores each issue through the use of real-world case studies, hands-on valuation exercises and open discussion with LSE faculty. You absorb knowledge and translate that knowledge directly into highly practical, actionable insights continuously - exchanging perspectives and experience with peers from a diversity of industries, sectors and geographies. The learning experience delivers transformational impact that is as immediate as it is enduring.
View the provisional programme timetable below:
Join our mailing list
Sign up to get more information about Finance for Executives
Mid to senior level executives who would benefit from a focused and practical overview of corporate finance.
Executives in all functional areas; in general management, corporate planning, strategy, marketing and sales, operations, and research and development.
Senior managers and directors working in a broad range of organisations; from start-ups through to multinationals, NGOs, government bodies and public sector services.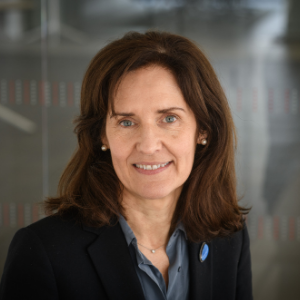 "I wouldn't hesitate to recommend Finance for Executives to anyone who like me needs to master critical tools and concepts and to deploy them with vision and confidence whatever their industry."
At LSE we understand the complex interconnectedness of the challenges facing our world. As Europe's foremost social science university, we know that it is only by managing this interconnectedness that you can secure sustainability and success in business. All of our world-class programmes are enriched by our renowned, interdisciplinary expertise. They integrate the understanding of economics, finance, social science and the interplay between disciplines and dimensions that underscore business in our modern world. You emerge with a fully rounded understanding and the leading-edge strategic tools to navigate complexity and spearhead meaningful change.
The programme is taught by: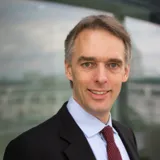 Professor Dirk Jenter
Associate Professor of Finance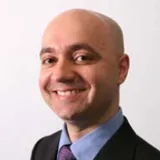 Professor Daniel Ferreira
Professor of Finance | Head of Department
The Department of Finance at LSE enjoys a pre-eminent global reputation both for its teaching and the quality of its research. The Department is fully engaged across the spectrum of finance subfields, from corporate finance, asset pricing theory, risk management, empirical analysis of capital markets, behavioural finance, portfolio analysis, derivatives pricing, microstructure and financial econometrics.
Fees and entry requirements
June 2023 Tuition fee: £6,950
This covers all tuition, course materials, daily lunches and networking events. You will receive an LSE certificate of completion at the end of the course.
Entry requirements
All LSE executive education participants are required to have:
Fluency in English.
A good undergraduate degree or significant work experience in a relevant role(s).
Minimum five years' professional experience. Typically our participants have more than ten years' work experience, but we will consider those with less experience who have enjoyed an accelerated career path to a senior level.