Key details
On campus open programme

On campus

4 Nov 2024 (TBC)

  -  Applications opening soon

1 week, full-time

Department of Finance
Use the tools of finance and investing to make a meaningful shift to a more sustainable future
The challenges facing our world are urgent and complex. In the case of climate change, they are ultimately existential. Business has an unprecedented and powerful role to play in arresting climate change and addressing the manifold issues threatening people and planet; but only if leaders start making better decisions about how to finance their organisations, how to manage the trade-offs involved and how to better integrate purpose and profit.
To make this happen, you need a new understanding of where industry needs to focus. You need a new understanding of finance and investment as the drivers of change. And you need new tools, models and frameworks that you can easily and effectively deploy to make the shift to more sustainable practices.
Sustainable Finance and Impact Investing is a ground-breaking new programme that fully leverages the research and thought leadership of LSE's Department of Finance. This is a programme that simultaneously gives you the big-picture understanding, the frameworks and the resources you need to make a quantum shift in how you manage the trade-offs, and build towards a better future. You will master how sustainable finance and impact investing shapes firm and fund performance as well as investor response. And you will walk away with the toolkit to lead change, and build towards a brighter tomorrow today.
A profound and transformational learning experience for you. Immediate and actionable insights for your organisation.
How you learn
Sustainable Finance and Impact Investing seamlessly integrates a conceptual foundation in sustainable finance and impact investing with empirical evidence and real-world data on firm and fund performance and investor response. You will be exposed to a mixture of readings, lectures, business cases, expert speakers and faculty-led discussions, as you learn to critically assess the actions of investors and corporations in sustainable finance and impact investing, including both motivation and resulting consequences. The programme is directed by expert LSE faculty, who are among the world's foremost researchers and experts in sustainable finance and impact investing. You will also learn from and alongside a rich diversity of peers from different backgrounds, sectors and organisations.
Join our mailing list
Sign up to get more information about Sustainable Finance and Impact Investing
Sustainable Finance and Impact Investing convenes a broad diversity of executives and decision-makers who hold responsibility for sustainability within their organisation. Each cohort is devised to maximise the rich interchange of perspectives and to accelerate peer-to-peer learning. Participants include:
Senior executives searching for insight into how sustainable finance and impact investing will affect asset management and capital budgeting
Portfolio managers looking to incorporate sustainability into their investment process
Professionals within the finance industry
Individuals looking to understand the implications of sustainability on public and private financial markets as well as the real investment choices of firms
Policy makers interested in issues of sustainability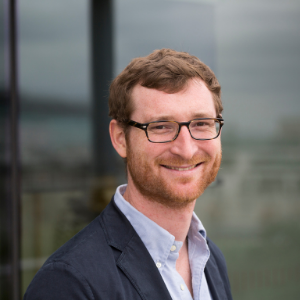 "The tools and frameworks we've used in finance and investing until now are no longer fit for purpose in the context of a more sustainable outlook. This new programme is unique in that we delve into the why and what of urgent and necessary change, while providing turnkey tools that practitioners can use straight away."
At LSE, we continuously strive to deliver big-picture understanding of the most complex and pressing issues of our time. Our programmes leverage our renowned inter-disciplinary expertise as well as the bespoke research of our faculty who are among the world's leading scholars in finance and macro-economics. We constantly explore the challenges ahead of our organisations, the trade-offs for investors and firms that must be managed and the emerging tools, models and frameworks that we need to drive systemic change. So when you learn with us, you emerge with the holistic and the granular understanding, as well as the resources and the techniques you need to lead change.
This programme is taught by: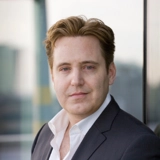 Professor Christopher Polk
Professor of Finance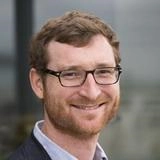 Professor Martin Oehmke
Professor of Finance
The Department of Finance at LSE enjoys a pre-eminent global reputation both for its teaching and the quality of its research. The Department is fully engaged across the spectrum of finance subfields, from corporate finance, asset pricing theory, risk management, empirical analysis of capital markets, behavioural finance, portfolio analysis, derivatives pricing, microstructure and financial econometrics.
Fees and entry requirements
Tuition fee: £7,950.
This covers all tuition, course materials, daily lunches and networking events. You will receive an LSE certificate of completion at the end of the course.
Entry requirements
All LSE executive education participants are required to have:
Fluency in English.
A good undergraduate degree or significant work experience in a relevant role(s).
Minimum five years' professional experience. Typically our participants have more than ten years' work experience, but we will consider those with less experience who have enjoyed an accelerated career path to a senior level.