Key details
On campus open programme

On campus

4 Nov 2024 (TBC)

  -  Applications opening soon

1 week, full-time

Department of Management
Connect, engage and drive your market lead
Getting your branding right matters more than ever. Research shows that firms with well-managed brands see higher returns than others. These are the firms that build trust. Firms that nurture their customers and forge an engaged and loyal base, securing longer-term leadership in their markets. But it's not easy. Branding is changing. The way we develop, measure and monitor brands has evolved exponentially. If you don't keep pace with evolution in brand strategy, you will miss out on the benefits. And in our low-barrier, fast-moving digital world, you will lose out to your competition, and fast.
Brand Strategy walks you through the fundamental principles, the DNA, of branding while grounding you in the ways that digital technology and direct to customer are revolutionising brand management. Steeped in LSE's unique interconnected thinking and expertise, the programme empowers you to pinpoint your brand's identity, to tell your story in new and powerful ways, and to take your brand strategy to a completely new level. And drive your bottom line.
A profound and transformational learning experience for you. Immediate and actionable insights for your organisation.
How you learn
Brand Strategy integrates theory with real-world context of industry case studies and hands-on practical techniques and frameworks that you can take back and integrate in your own company. You will hear from guest speakers and real-world industry experts from the likes of Lego and Massive Music. Moreover, the programme brings you into direct interaction with LSE faculty and peers from around the world, with and from whom you will learn through exciting team work.
Join our mailing list
Sign up to get more information about Brand Strategy
Brand Strategy is designed for executives from both marketing and non-marketing roles and from a diversity of industries, profit and not-for-profit.
Participants include:
Marketing Professionals: marketing & brand managers, directors and CMOs
Entrepreneurs, Managing Directors and Not-for-Profit Managers
Professionals: designers, strategic planners, P.R. publicists, communication advisors and research analysts
Why LSE?
At LSE, we deliver the big picture understanding that you need to see the connections and join the dots. Our programmes for next-generation decision makers fully leverage our interdisciplinary expertise so that you build a more rounded understanding of the challenges you face. We walk you through the strategies, frameworks, the diverse resources, people and the tools that you need to navigate rapid change and drive sustained success in an ultra-competitive digital landscape. You master the fundamentals of branding while exploring the profound changes in brand design, management and measurement—building the academic understanding together with the hands-on expertise to articulate your brand identity, shape its story and connect with your customers in new, collaborative engagement.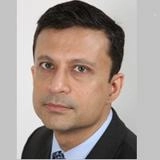 Professor Amitav Chakravarti
Professor of Marketing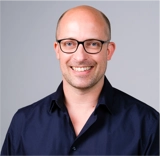 Professor Guido van Garderen
Course Leader, Brand Strategy
The Department of Management at LSE is a world-class centre for research and education in business and management, that draws fully on the LSE tradition of inter-disciplinary academic excellence. Ranked #2 worldwide for business and management by the QS World University Rankings 2019, the department informs and inspires the very best in management in practice by challenging and enhancing understanding of people, teams, organisations and markets, as well as the economic, psychological, social, political and technological contexts in which they operate worldwide. 
Fees and entry requirements
Tuition fee: £6,950
This covers all tuition, course materials, daily lunches and networking events. You will receive an LSE certificate of completion at the end of the course.
Entry requirements
All LSE executive education participants are required to have:
Fluency in English.
A good undergraduate degree or significant work experience in a relevant role(s).
Minimum five years' professional experience. Typically our participants have more than ten years' work experience, but we will consider those with less experience who have enjoyed an accelerated career path to a senior level.