Key details
On campus open programme

On campus

1 week, full-time

Department of Management
Build a game-changing digital strategy for success today and tomorrow.
Your customers are online. They spend more than 45% of the day using digital platforms—channels that give you access to new and innovative means to connect, engage with them, understand and anticipate their changing needs, tastes and preferences. In this rapidly-evolving landscape, there are abundant opportunities to accelerate sustainable growth, win market share and consolidate a loyal customer base. But while digital has evened the playing field, not every player will emerge successful. For every market leader, there are untold also-rans. Staying ahead of the competition in this climate takes new understanding and new tools – and a game-changing digital strategy to convert real risk into meaningful reward.
Digital Marketing Strategy fully leverages LSE's renowned interconnected thinking and expertise to give you the big picture as well as the granular understanding you need to compete in the digital age. Prepare to master the platforms, the analytics, the tactics and the customer-centric frameworks to build a future-fit and market-beating strategy for success today and tomorrow.
A profound and transformational learning experience for you. Immediate and actionable insights for your organisation.
How you learn
Digital Marketing Strategy integrates theory with the real-world context of industry case studies and hands-on simulations to help you embed the learning. You will be challenged to design your own Google Ad campaign from scratch and juggle strategic goals—beyond ROI—via live social media simulation work. And you will be encouraged to analyse your results, exploring how to better allocate resources and money across different channels to build real-world value-creation digital strategies for your organisation. The programme is led by expert LSE faculty, and convenes participants from a diversity of backgrounds, sectors and organisations with whom you can exchange perspectives and new ideas.
View the provisional programme timetable below:
Join our mailing list
Sign up to get more information about Digital Marketing Strategy
Digital Marketing Strategy is designed for executives from both marketing and non-marketing roles and from a diversity of industries, profit and not-for-profit. Participants include:
Current or aspiring marketing directors and decision-makers
Executives from non-marketing functions looking to understand data and evidence-based strategic marketing practices
Entrepreneurs and executives working in start-ups
Website managers
Not-for-profit executives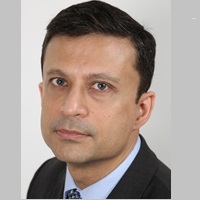 "This new programme delivers absolute confidence and comfort with the critical platforms, the key data analysis and metrics and the game-changing tactics to come up with a sustainable value creation digital strategy and engage with consumers in a fast-evolving digital world."
At LSE, we deliver the big picture understanding that you need to see the connections and join the dots. Our programmes for next-generation decision makers fully leverage our interdisciplinary expertise so that you build a more rounded understanding of the challenges you face – and the strategies, frameworks, the diverse resources, people and the tools that you need to navigate rapid change and drive sustained success in an ultra-competitive digital landscape. We ensure that you understand the granular – from dashboards to analytics – as well as the holistic dimensions of your market, your competition and your consumer base, so that you make better use of new tools and digital resources to make the best decisions for your organisation. Today and tomorrow.
This programme is taught by: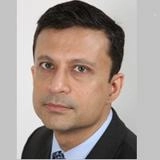 Professor Amitav Chakravarti
Professor of Marketing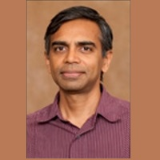 Professor Om Narasimhan
Professor of Marketing
The Department of Management at LSE is a world-class centre for research and education in business and management, that draws fully on the LSE tradition of inter-disciplinary academic excellence. Ranked #2 worldwide for business and management by the QS World University Rankings 2019, the department informs and inspires the very best in management in practice by challenging and enhancing understanding of people, teams, organisations and markets, as well as the economic, psychological, social, political and technological contexts in which they operate worldwide. 
Fees and entry requirements
Tuition fee: £6,950.
This covers all tuition, course materials, daily lunches and networking events. You will receive an LSE certificate of completion at the end of the course.
Entry requirements
All LSE executive education participants are required to have:
Fluency in English.
A good undergraduate degree or significant work experience in a relevant role(s).
Minimum five years' professional experience. Typically our participants have more than ten years' work experience, but we will consider those with less experience who have enjoyed an accelerated career path to a senior level.