Key details
On campus open programme

On campus

1 week, full-time

Department of Accounting
Learn state-of-the-art fundamental analysis techniques to assess the quality of financial information and its impact on equity valuation
Whether equity valuation is performed using a discounted cash flow model, a residual income model, or a relative valuation approach, and no matter how sophisticated the model is, it can be only as good as the underlying input data. Because financial statement information is a crucial input to valuation models, being able to read, understand, and confidently interpret financial statement information is essential to produce accurate valuations and inform sound investment decisions.
Financial Statement Analysis and Equity Valuation is a one-of-a-kind programme that leverages LSE expertise and cutting-edge research to empower you to make accurate valuations, and rock-solid investment decisions. By developing an integrated approach to fundamental analysis and equity valuation, this programme allows you to become a sophisticated user of financial statement information—mastering the tools and the techniques to challenge assumptions, question and debias financial information through a forensic lens. You will also thoroughly explore the changing regulatory landscape and its impact on financial statement information and equity valuation. By the end of the programme, you emerge competent and confident in analysing a breadth of diverse and complex financial reporting issues and accurately assessing their valuation implications.
Accelerate your understanding and expertise. Create unprecedented value for your organisation.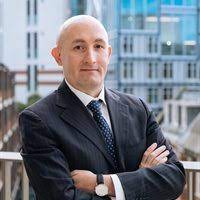 "This is not your traditional finance course that puts most of the emphasis on valuation models. Here, we are looking at the tools and techniques to correct biases and distortions in financial statements and to read the regulatory landscape more accurately. We want to empower participants to make better investment decisions based on dependable data."
Financial Statement Analysis and Equity Valuation is a fast-paced, highly-interactive learning experience that walks you through the issues, challenges, tools and techniques involved in accurately interpreting and using financial statement information in equity valuation. The programme convenes professionals from a very broad diversity of sectors, organisations and geographies at the LSE campus in central London—one of the world's foremost finance hubs. You will learn through the use of real-world case studies, hands-on fundamental analysis exercises and open discussions, all led by LSE faculty who are at the forefront of research and understanding in fundamental analysis and valuation. The programme delivers game-changing impact, as immediate as it is enduring.
View the provisional programme timetable below:
Join our mailing list
Sign up to get more information about Financial Statement Analysis and Equity Valuation
Financial Statement Analysis and Equity Valuation brings together a broad diversity of executives and decision-makers working in the complex, evolving world of finance and equity valuation.
Participants include:
Executives working in asset management and investment banking, where equity valuation is central to their role
Accounting and law professionals wishing to develop their valuation skills
Corporate executives seeking to value M&A targets and understand how the market values their business
Consultants across a wide range of sectors who benefit from the use of valuation metrics and methodologies.
LSE is committed to seeing the biggest picture as well as the most granular dimensions of critical challenges facing our world. LSE programmes fully leverage the world-leading research and the hands-on, practical expertise of LSE faculty: thought-leaders in the fields of accounting and finance. And all of this is delivered right here, in the heart of London, one of the world's foremost financial hubs. We explore the shifting regulatory backdrop, and situate the most complex valuation challenges and emerging tools and frameworks within the broader context of constant change. This means that when you learn with us, you emerge with the holistic understanding and the hand-on techniques to make better decisions; and to drive sustained performance for your organisation.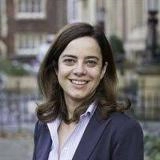 Dr Maria Correia
Associate Professor of Accounting
Dr Stefano Cascino
Associate Professor of Accounting
The Department of Accounting is one of the leading groups in the world for teaching and research on the economic, institutional and organisational aspects of accounting and financial management. Maintaining and advancing our leading international reputation for teaching and research is its top priority.
Fees and entry requirements
Tuition fee: £6,950.
This covers all tuition, course materials, daily lunches and networking events. You will receive an LSE certificate of completion at the end of the course.
Entry requirements
All LSE executive education participants are required to have:
Fluency in English.
A good undergraduate degree or significant work experience in a relevant role(s).
Minimum five years' professional experience. Typically our participants have more than ten years' work experience, but we will consider those with less experience who have enjoyed an accelerated career path to a senior level.