Key details
Online Certificate Course

Online

6 weeks

7 - 10 hours per week

Department of Management
The World Economic Forum 'Future of Jobs Report' 2018 has identified negotiation as a skill which will increase in importance over the next five years as workplaces continue to change and evolve.
Prepare for success in a wide range of negotiation situations with this six-week, highly interactive and immersive online certificate course. Walk away with a toolkit of proven negotiation strategies, techniques and practical skills to maximise your negotiation abilities, empowering you to approach any negotiation with confidence.
Guided by expert LSE academics and industry leaders, you'll discover the theoretical insights that underpin successful negotiation strategies, while practicing your newly-developed negotiation skills in live, interactive online individual and multi-party negotiations. You'll also undertake practical real-world exercises, ensuring you gain not only new skills, but also the confidence to negotiate with impact.
You'll study as part of a international cohort of like-minded working professionals from a wide range of industries and backgrounds, providing a unique opportunity to build your professional network and enhance your understanding of how to negotiate effectively across cultures and industries. During the final module of the course you'll also explore the ethics of negotiation and how to apply negotiation best practice to achieve maximum impact in the digital world, ensuring you are prepared to thrive in an age of disruption and change.
Studying over a six-week period allows you to continually test and apply the theory, techniques and tactics you learn to your own context. By the end of the course you will already be implementing proven strategies to analyse, plan and successfully manage negotiations, increasing your business impact and accelerating your career.
Note: live online negotiation sessions form a key component of this course, providing the opportunity to apply the theory you will learn and gain feedback. These last between 90 minutes and 2 hours. You'll have the chance to indicate your preference of time-slot for these sessions, based on your time-zone and schedule.
Gain a toolkit of tried and tested techniques you can use in any negotiation, and the confidence to use them effectively
Understand and enhance your personal negotiation style, learning how to analyse, plan and manage negotiations successfully
Explore strategies to resolve conflict during a negotiation, and strengthen business relationships
Explore the impact of subconscious bias, culture and nonverbal communication in a negotiation
Earn a certificate of competence from the London School of Economics and Political Science
This online certificate course is 6 weeks (excluding orientation week) with a time commitment of 7-10 hours per week.
Professionals who have an interest in developing their skills at bargaining and negotiation and wish to become more influential, persuasive, and impactful
Individuals at any level of an organisation and across a broad range of industries and business functions
"This programme opened my eyes to the fascinating world of negotiation. Well-structured modules make the concepts easy to follow. The activities require concentration and dedication, and will help you solidify the learnt topics. Many modules offered thought-provoking content, challenging you to think differently. Anyone who takes this course will definitely become a better negotiator."
LSE Online builds on our 125 year tradition of exploring the interconnected, multidisciplinary nature of our world that shape society and business globally. Since our inception in 1895, LSE has been a pioneer in providing courses for professional development. Our founding commitment is to understand the causes of things for the betterment of society. Never has this been a more important goal than in these times of unparalleled change. We provide you with the insights and skills to think critically and independently. To make the connections, see the greater picture. To shape the future by understanding today. Whatever stage you are in your life and career. Wherever you are in the world.
The design of this online certificate course is guided by LSE faculty, as well as industry experts, who will share their experience and in-depth knowledge with you throughout the course.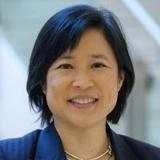 Professor Connson Locke
Professorial Lecturer in Management
The Department of Management at LSE is a world-class centre for research and education in business and management, that draws fully on the LSE tradition of inter-disciplinary academic excellence. Ranked #5 worldwide for social sciences and management by the QS World University Rankings (2023) and #2 in the UK by percentage of overall four and three star in the most recent Research Excellence Framework (REF 2021), the department informs and inspires the very best in management in practice by challenging and enhancing understanding of people, teams, organisations and markets, as well as the economic, psychological, social, political and technological contexts in which they operate worldwide. 
Fees and entry requirements
Tuition fees: £2,200
Upon successful completion of the course, you will receive an LSE certificate of competence.
There are no prerequisites for this course