Corporate Solutions
Providing impactful, transformational programmes to organisations around the world
LSE Online makes our world-leading teaching and research accessible to a global audience. We provide impactful, transformational programmes to organisations around the world. We partner with organisations to deliver our existing portfolio to support your employees in upskilling or reskilling.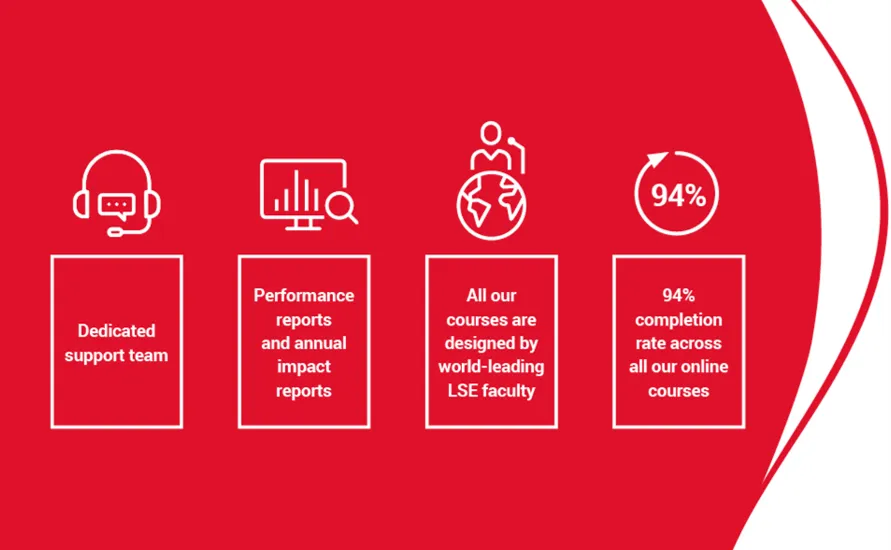 Partnering with LSE
Video: What It's Like to Study Online with LSE
Hear from some of our students
Get in touch
If you would like to find out more about what we can do for your organisation, please get in touch via our enquiry form below or email us at online.corporate@lse.ac.uk.