Course details
Department of Media and Communications

SS-IR245
Session one
Open - 19 Jun 2023 - 7 Jul 2023
Session two
Not running in 2023
Session three
Not running in 2023
Apply
Applications are open
We are accepting applications. Apply early to avoid disappointment.
We live in a world where information is a critical resource. The news media play a central role in the production and dissemination of that information. From Twitter to the New York Times, from Al Jazeera to Facebook, journalism is having an impact on our personal and political lives.
Recent events such as the election of President Trump, the UK EU referendum and the debate over 'fake news' have put the news media centre stage in national and international affairs.
This course is a unique opportunity to benefit from the LSE's outstanding research into modern journalism combined with talks by pioneering media professionals. It is taught by Professor Charlie Beckett who was an award-winning senior journalist with the BBC and who runs the LSE's international journalism think-tank, Polis. The course will draw upon recent high-profile research led by Professor Beckett from the LSE Truth, Trust and Technology Commission and the Polis Journalism and AI project. The course will be co-taught with Dr Omar Al-Ghazzi, Assistant Professor in the LSE Department of Media and Communications.
Modelled on LSE's postgraduate media and communications course, you will attend daily guest talks by world renowned journalists giving you insights into a variety of aspects of contemporary news media. Workshops will develop your skills, including AI journalism skills, while seminars will encourage you to think and act like a journalist facing all the dramatic ethical and technological challenges of reporting the complex and dangerous world we live in.
Prerequisites: An interest in contemporary journalism and international politics and fluent understanding of written and spoken English. Participants should have studied at least one introductory course in either political science, international relations, sociology, economics or media and communications.
Level: 200 level. Read more information on levels in our FAQs
Fees: Please see Fees and payments
Lectures: 36 hours
Classes: 18 hours
Assessment: One examination and one essay
Typical credit: 3-4 credits (US) 7.5 ECTS points (EU)
Please note: Assessment is optional but may be required for credit by your home institution. Your home institution will be able to advise how you can meet their credit requirements. For more information on exams and credit, read Teaching and assessment
Is this course right for you?
This course is suitable if you want to develop an understanding of the shifts taking place in the practices, forms and processes within the news media and their consequences for the role of journalism in contemporary society. It is especially well suited if you are targeting a role in journalism or a media-related field.
Describe the historical context for modern news media and the role of a contemporary journalist.

Understand the different social, economic and cultural roles journalism plays.

Discuss the new ethical challenges and opportunities for democratic or cosmopolitan communication in a networked news environment.

Analyse the role of news media within liberal democracies and the impact of the digital age on political journalism.

Discuss the role of the media in collective memory and how society understands history.

Understand the responsibilities of journalists reporting on terror events and ideologies of extreme violence.

Analyse the role of AI technologies and the implications for journalism practice, ethics and quality.
The design of this course is guided by LSE faculty, as well as industry experts, who will share their experience and in-depth knowledge with you throughout the course.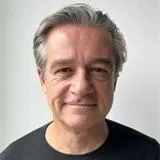 Professor Charlie Beckett
Professor of Practice, Director of Polis and the Polis/LSE JournalismAI project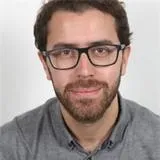 Dr Omar Al-Ghazzi
Associate Professor
LSE's Department of Media and Communications is a world-leading centre for education and research at the heart of LSE's academic community. The Department ranked 1st in the UK and 3rd globally in its field in the 2022 QS World University Rankings.
The Department conducts critical and empirical research into the central role of media and communications within contemporary society. One of its primary aims is to conduct research that impacts on the strategies and practices of the media and communications industry, government policymakers and the third sector.
Students will study with internationally-recognised researchers with diverse expertise in media and communications, politics and democracy, regulation and policy, technological change, audiences and literacies, as well as globalisation and culture. Exposed to cutting-edge research, students will engage in a diverse, multidisciplinary approach to theoretical developments and debates in the field.
Join our mailing list
Sign up to get more information
Apply
Applications are open
We are accepting applications. Apply early to avoid disappointment.